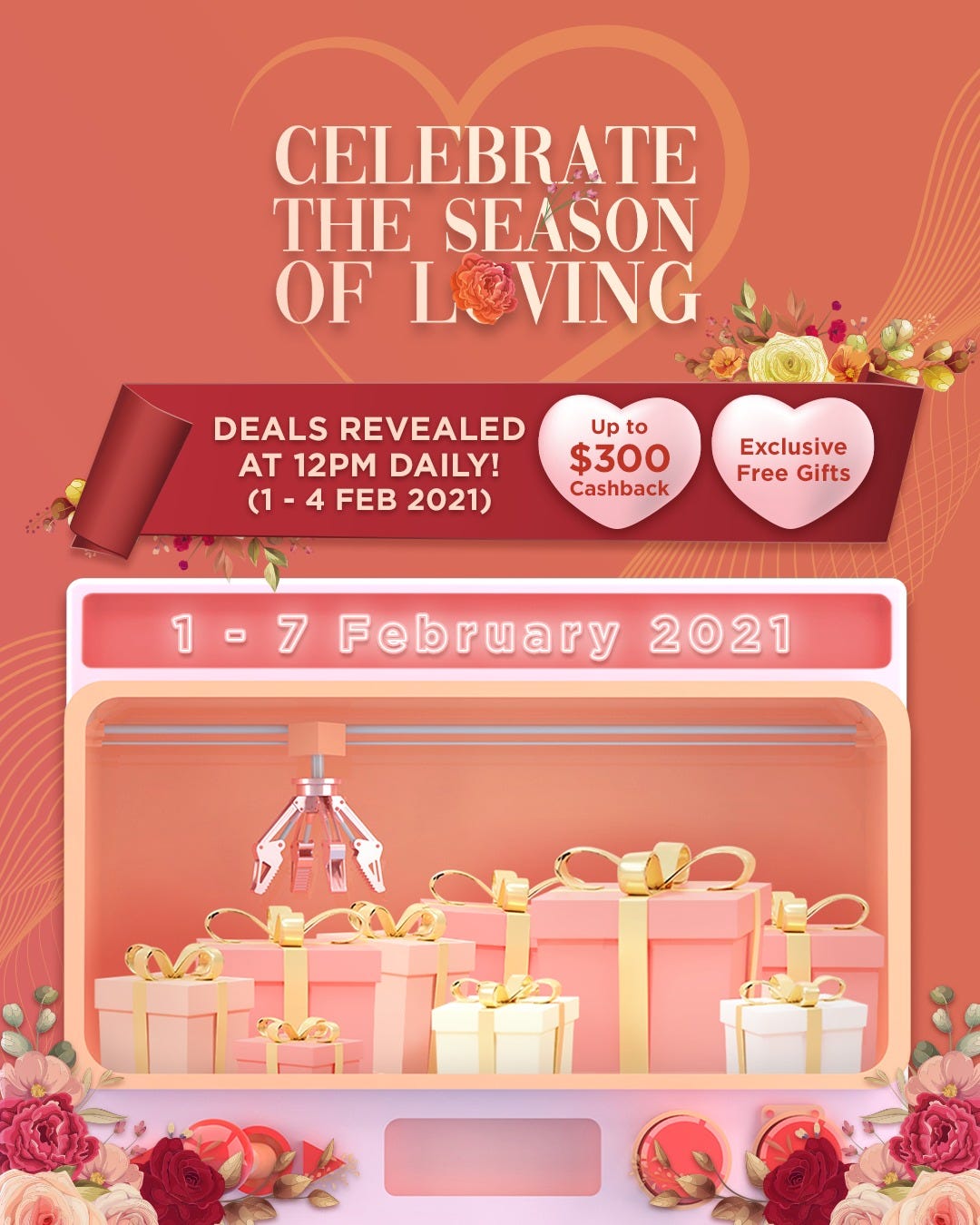 Capture and print memories with your loved ones this Valentine's Day with Canon's exclusive promo! We will be unveiling new deals daily from 1st to 4th February: Enjoy up to $300 cashback and additional Valentine's Day promo free gifts* including an iNSPiC [P] Mint Green worth $189 and more!
Check out our Canon SG eShop at 12pm daily for these exclusive deals - only available on our eShop from now till 7th February 2021.
*Camera Valentine's Day free gifts to be redeemed at Canon Customer Care Centre by 20 February 2021.