BEST HOME PRINTER FOR INK EFFICIENCY & QUALITY PRINTING
At Canon, we sell a wide range of the best home and office printers in Singapore. The Canon PIXMA All-in-One Ink Efficient printer series allows users to enjoy great savings through incredibly low-cost printing without compromising print quality and efficiency. The E-series - designed for exceptional low-cost printing, G-Series - perfect for high volume printing and the TS Series - your ideal partner for fun and creative printing. Designed to accommodate high and affordable Canon ink cartridges, our PIXMA Ink Efficient printers are able to achieve both your home and business printing needs.
The Canon PIXMA All-in-One Ink Efficient printers are designed to give you a seamless set-up experience which mean that users can easily do the printer set-up in their homes or for businesses with just the help of the printer's set-up manual. This is to ensure you get to enjoy the best user experience with our PIXMA Ink Efficient printers. Also, with the wireless connectivity technology and mobile printing capability, you can now enjoy the endless printing possibilities brought by Canon, at your convenience of your home.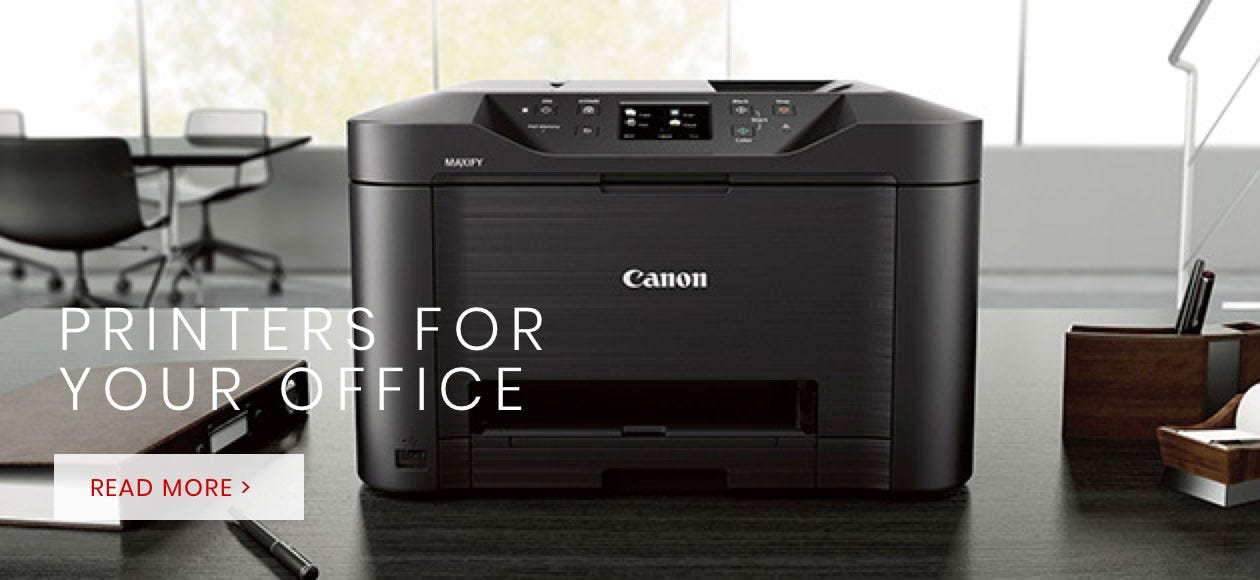 Canon Printers for Your Office
Explore Canon's range of office printers, designed to elevate your office's productivity. From high-speed imageCLASS laser printers to versatile all-in-one MAXIFY inkjet printers, we offer a diverse range to cater to your specific requirements. Our printers are equipped with advanced features such as wireless connectivity, automatic duplex printing, and large paper capacity, ensuring seamless integration into your office environment.
When you buy a printer in Singapore from Canon, you can have a peace of mind thanks to Canon's legacy of reliable and durable printing. Our printers are built to withstand the demands of a busy work environment, ensuring consistent performance and minimal downtime. With Canon as your printing partner, you can focus on what matters most - your work.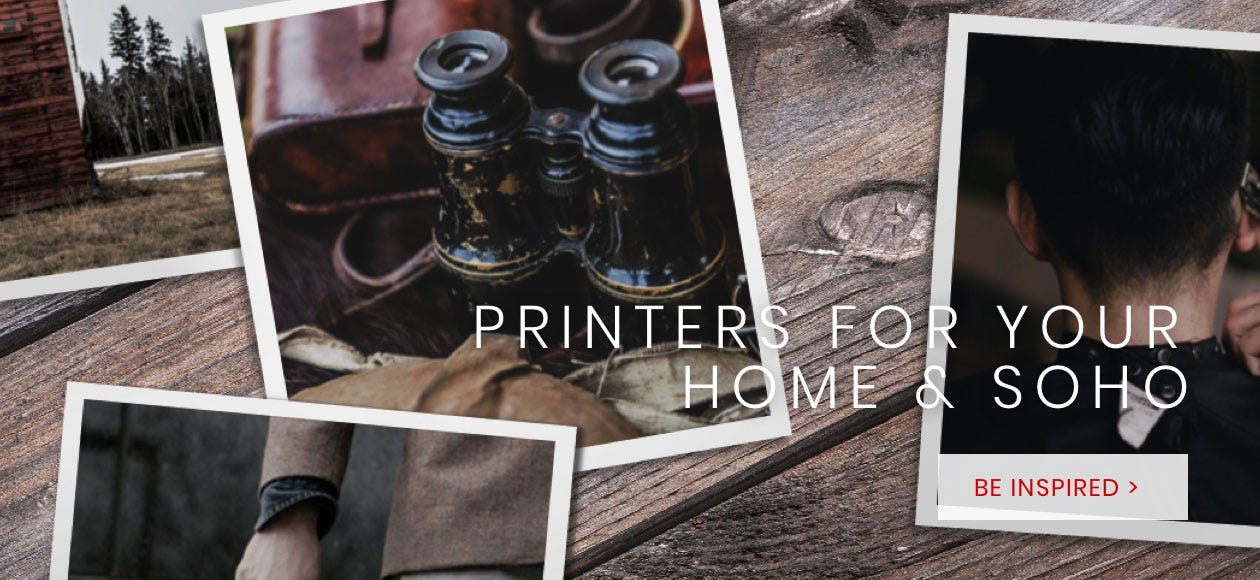 Canon Printers for Your Home
Discover our range of best-in-class printers for homes designed to elevate your printing experience. Experience the convenience of wireless printing and effortlessly bring your digital world to life. Our printers seamlessly integrate with your smartphones and tablets, allowing you to print directly from your favourite devices.
Whether you're a photography enthusiast, a busy parent, or a student with demanding printing requirements - with Canon, you can expect outstanding performance, unmatched print quality, and effortless connectivity.
Explore our range of the best home printers at Canon today. Unleash your creativity and take your home printing to new heights.