As an aspiring home business owner, you might often be faced with a lack of resources especially when it comes to taking product shots. After all, there is only so much a smartphone can do when it comes to photography, especially in tricky lighting conditions. This is where Canon's latest PowerShot G5 X Mark II comes in as a reliable companion for capturing professional product photos while keeping cost lean. Read on to see how the nifty PowerShot G5 X Mark II helps home businesses such as Gerbil's Garden, an online florist business specialising in preserved flower domes achieve beautiful product shots, and see for yourself how the PowerShot G5 X Mark II can be a valuable asset for your business!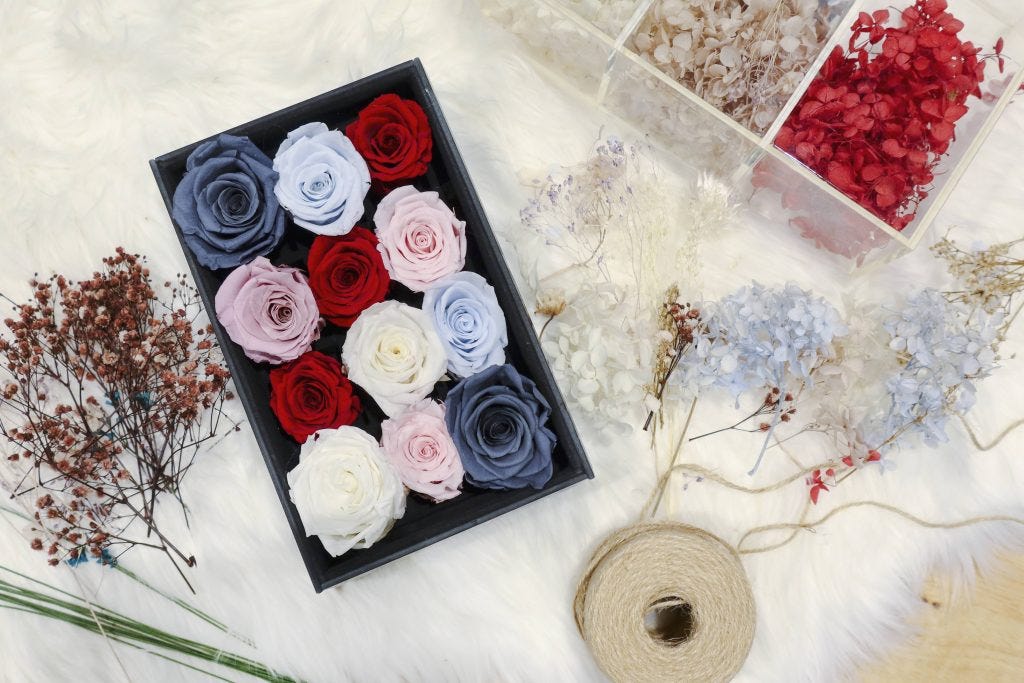 Framing it right even in tricky light
Unpredictable lighting conditions may hinder you from taking product photos well, but the PowerShot G5 X Mark II is packed with a host of features that will allow you to produce quality photos no matter the lighting conditions.
Embrace the sunlight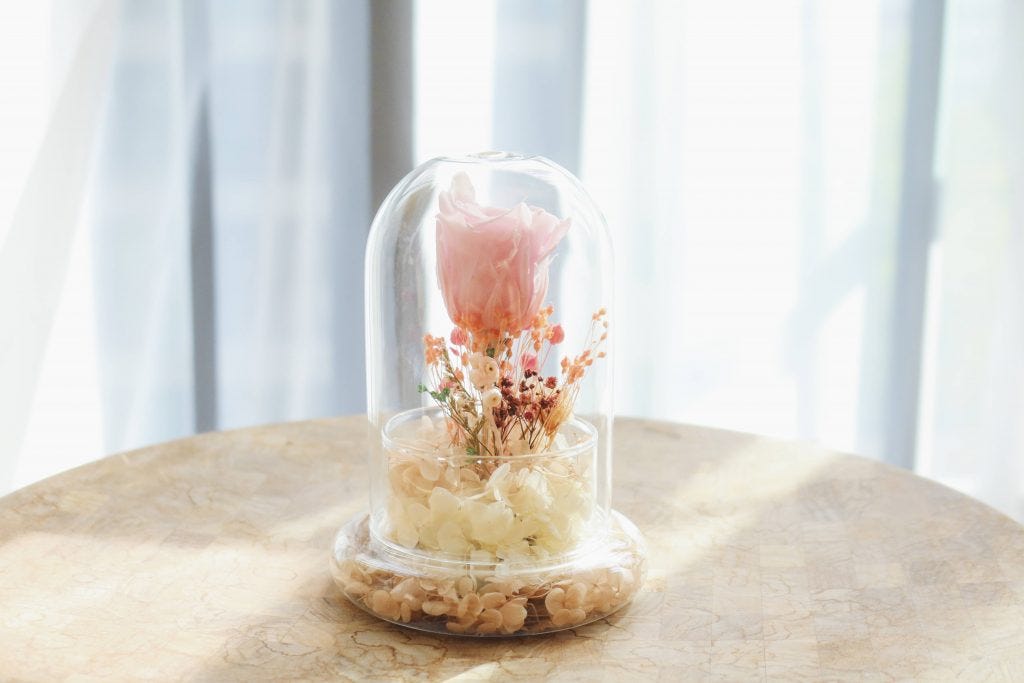 Find it difficult to achieve your desired composition with harsh light reflecting off your LCD display? That is no longer an issue with the PowerShot G5 X Mark II's handy pop up electronic viewfinder (EVF)! With a 2.36 million dot high resolution EVF, you are now able to compose your shots just the way you like them without any difficulties. Furthermore, the EVF is also able to display shooting information that can be customised to match your shooting style, putting vital information at your eye-level. The user friendly touch sensitive LCD panel also allows you to switch focus between your subjects with its Touch and Drag AF function, all while looking through the EVF. To make things better, the EVF can be retracted when not in use, a nifty design to keep the camera compact and sleek.
Never worry about dim light
There is no need to worry about low light conditions as well. The upgraded 1.0 inch stacked CMOS sensor of the PowerShot G5 X Mark II works wonders by providing a better image quality even in low light. Moreover, with an aperture ring built into the lens, you can easily control the amount of light that enters the camera. The bright maximum aperture of f/1.8-2.8 also allows you to achieve a shallow depth of field, allowing your product to stand out from the background.
Enjoy creative freedom from any angle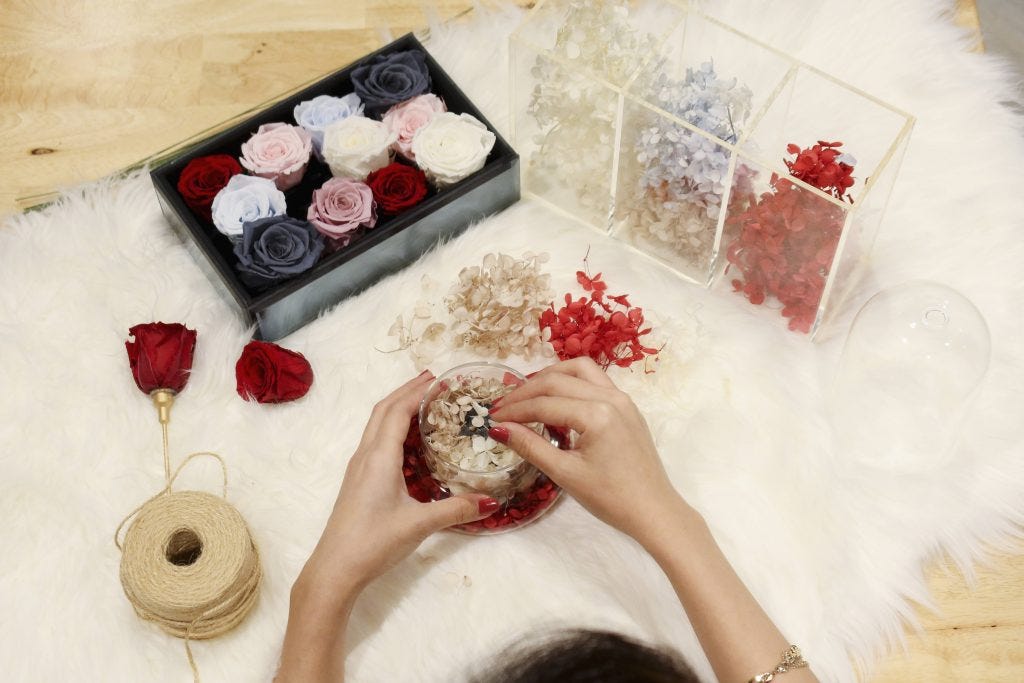 With an upward direction of 180 degrees and downward direction of 45 degrees, the 3.0-inch tilting LCD screen allows you to compose angled shots with ease with a simple flip of the LCD screen. This is extremely handy especially when it comes to taking the all-time popular flat lays, as you can compose your shots with ease even when shooting from a high angle.
Light and compact like a smartphone but better
Boasting a light weight of 340g along with a compact and sleek design, the extremely portable PowerShot G5 X Mark II can easily fit into your pocket. This is extremely useful if you are looking to experiment with different locations for your product shots. With WIFI and Bluetooth connectivity, shots can also be easily shared onto social media, offering the same instant connectivity that smartphones offer, at a better quality.
Getting started with product photography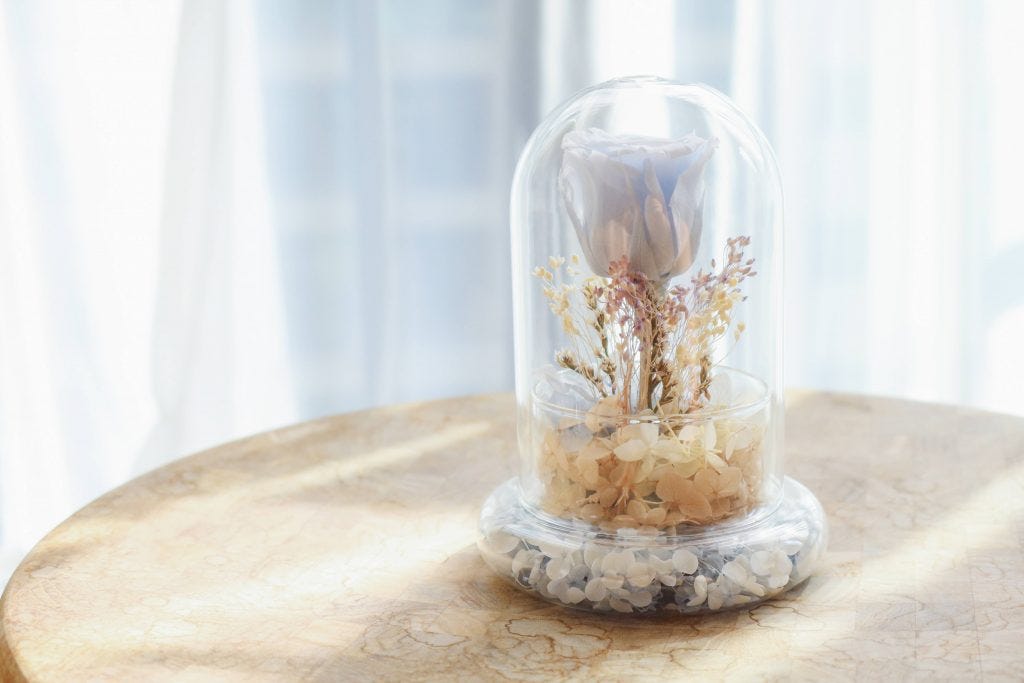 Aside from the right gear, it is also useful to have some basic understanding of composition techniques to make your products pop. Here are some handy tips for you to get started on your product photography: Tip 1: When composing a scene, always try to find different angles to make the composition look interesting. Tip 2: Follow the Rule of Thirds and place the subject at the side of the photo instead of dead centre. This helps make photos look a tad more captivating. Tip 3: Utilise different perspectives which will help add depth to the photo, allowing the subject to stand out. With all these features packed into one, the PowerShot G5 X Mark II is no doubt a dependable and creative companion to value-add your business. But where's the fun in all work and no play? The PowerShot G5 X Mark II can also be a handy companion when it comes to capturing other slices of your life, offering you endless possibilities.
---
About the Canon PowerShot G5 X Mark II: A reliable pocket-sized companion equipped with the latest DIGIC 8 processor and Canon's new 1-inch type stacked CMOS sensor, the PowerShot G5 X Mark II is capable of 4K uncropped filming and produces high quality images. Unleash your creativity by photographing wide spaces or close encounters, made possible with the 24mm wide angle and the 5x optical zoom. Click here to find out about the Canon PowerShot G5 X Mark II. *This article is in partnership with Gerbil's Garden.