Photography enthusiast Hector Niam recently traveled to Sydney, Australia, accompanied by the
EOS RP
. The lightweight, full-frame mirrorless camera allowed him to capture breathtaking photos on long walks without bogging him down. He shares with us what he captured during the trip, travel photography tips and how he used the VND and CPL drop-in filters to enhance his shots. Read on for more!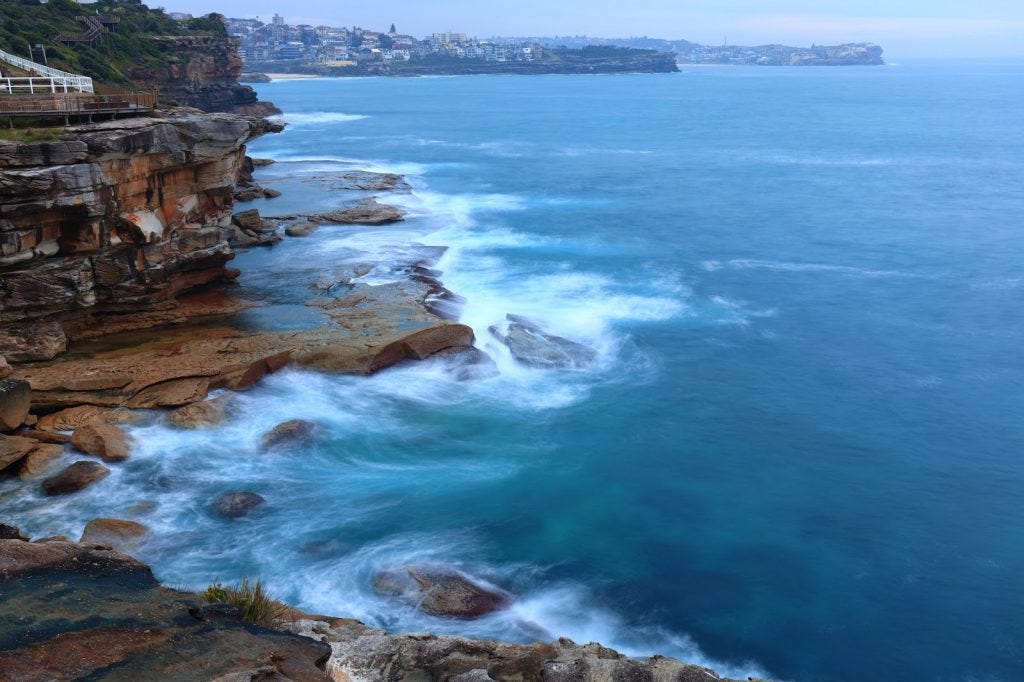 Capturing picturesque views of  the enchanting Sydney city with the EOS RP. 
EOS RP | EF16-35mm f/4L IS USM | f/8 | 5s | ISO 100 | 35mm
1. Tell us about your trip to Sydney. 
This trip was a little different for me as I incorporated quite a bit of trekking. This included hiking along the famous Blue Mountain and walking along the coast from Clovelly to Bondi Beach. The EOS RP was my reliable little companion - its form factor and weight was an amazing advantage I enjoyed, since it did not burden my shoulder or neck at all.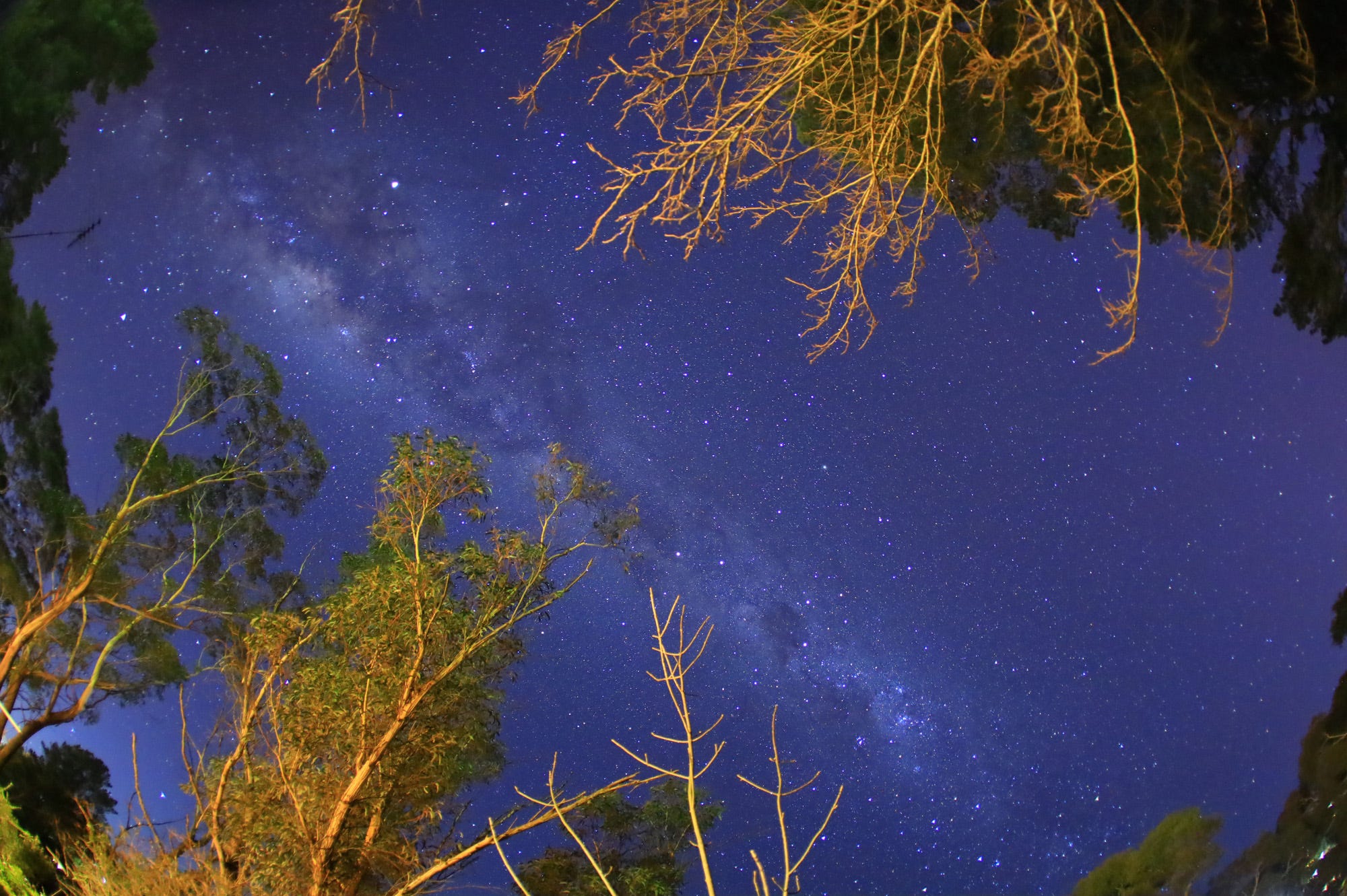 An astounding view of the sky full of stars on Blue Mountain. 
EOS RP | EF 15mm f/2.8 Fisheye | f/2.8 | 30s | ISO 3200 | 15mm
2. What was the most memorable moment you captured on your EOS RP?
Definitely the Milky Way shot.  On one of the nights at Blue Mountain, the temperature fell between 0 and 5 degrees and the deep blue sky was clear with stars. I went to the backyard of the cottage that we stayed in, retrieved my EF 15mm f/2.8 Fisheye lens and took quite a few images. It was a pleasant surprise that the 30 year old fisheye lens still worked wonderfully well with the
EOS RP
. Even in freezing weather, the
EOS RP
delivered stunning shots.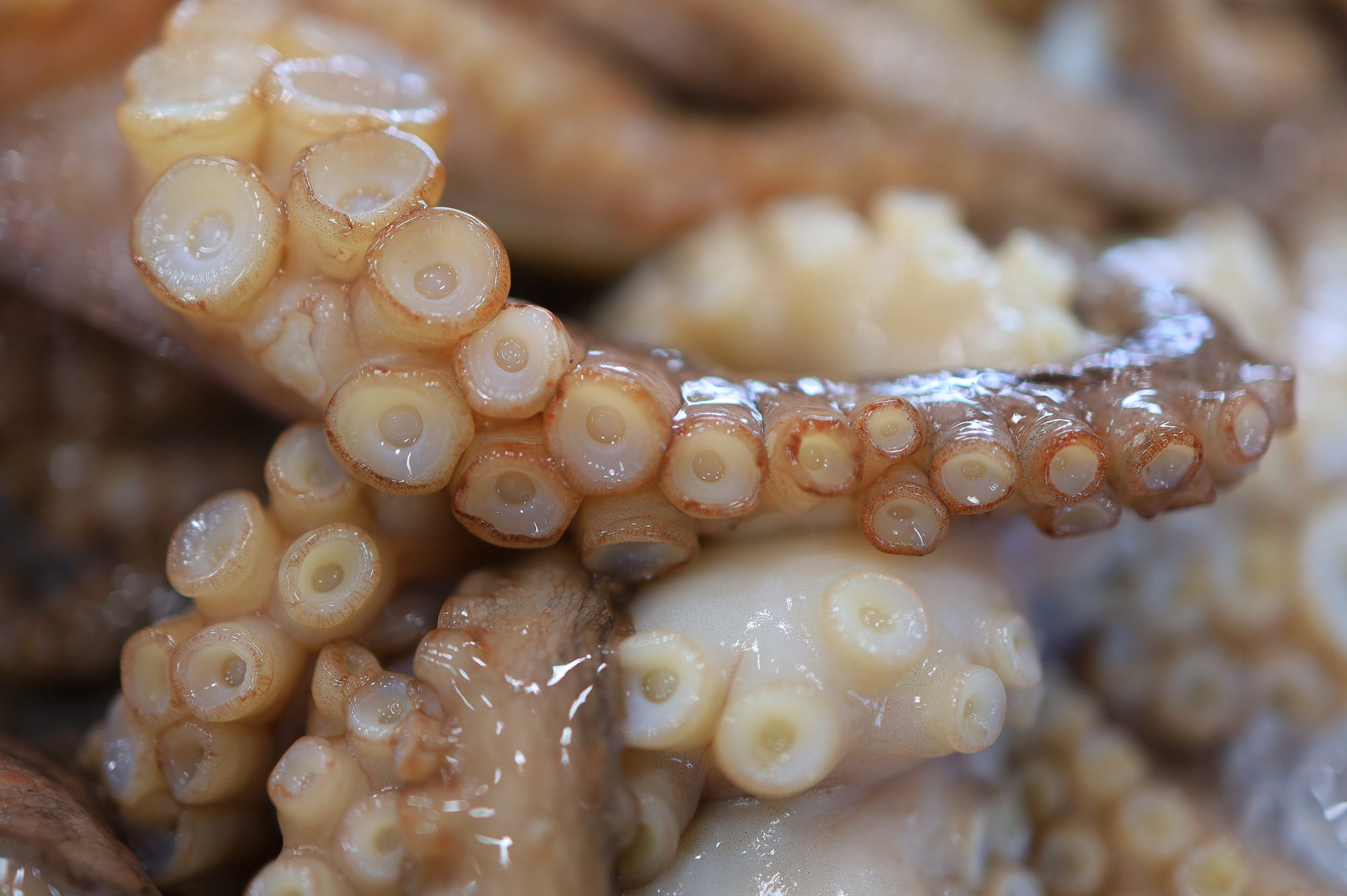 Getting up close and personal with the fresh catch at Sydney Fish Market.
EOS RP | RF 35mm f/1.8 Macro IS STM | f/1.8 | 1/160s | ISO 100 | 35mm
3. How would you describe your experience shooting on the streets of Sydney with the EOS RP?
Helpful. I remember shooting inside Sydney Fish Market with the EOS RP and although the lens was only a few centimetres away from the seafood, the stall owners did not chase me away. Being lightweight and compact, I guess the camera looked much less intimidating, which was advantageous for close-ups and candids. 
4. Which features of the EOS RP were most useful in capturing your shots? 
The vari-angle LCD and the touchscreen function. Being able to select focus points simply by tapping on the LCD was so convenient. The top-notch sensitivity of the touchscreen was honestly as good as the high-end mobile phones we often use.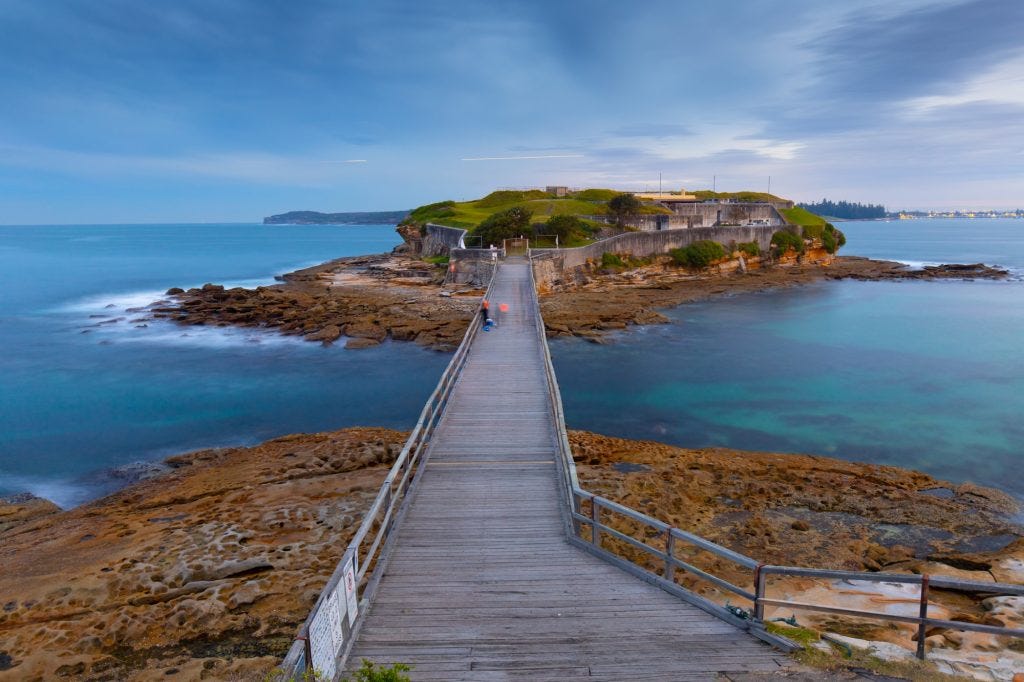 The beauty of blue hour at Bare Fort Island, shot from a vantage point.
EOS RP | f/5 | 30s | ISO 100 | 28mm
Another favourite feature of mine was the EOS RP's low-light AF capability. One evening, I travelled to Bare Island Fort in hopes of catching the sunset. By the time I set up my tripod and camera, however, the sun had already set and it was so dark that I could barely make out the details. To my surprise, the EOS RP could still focus perfectly and I managed to take some long exposures! The image above may look well-exposed, but the actual scene was very dark.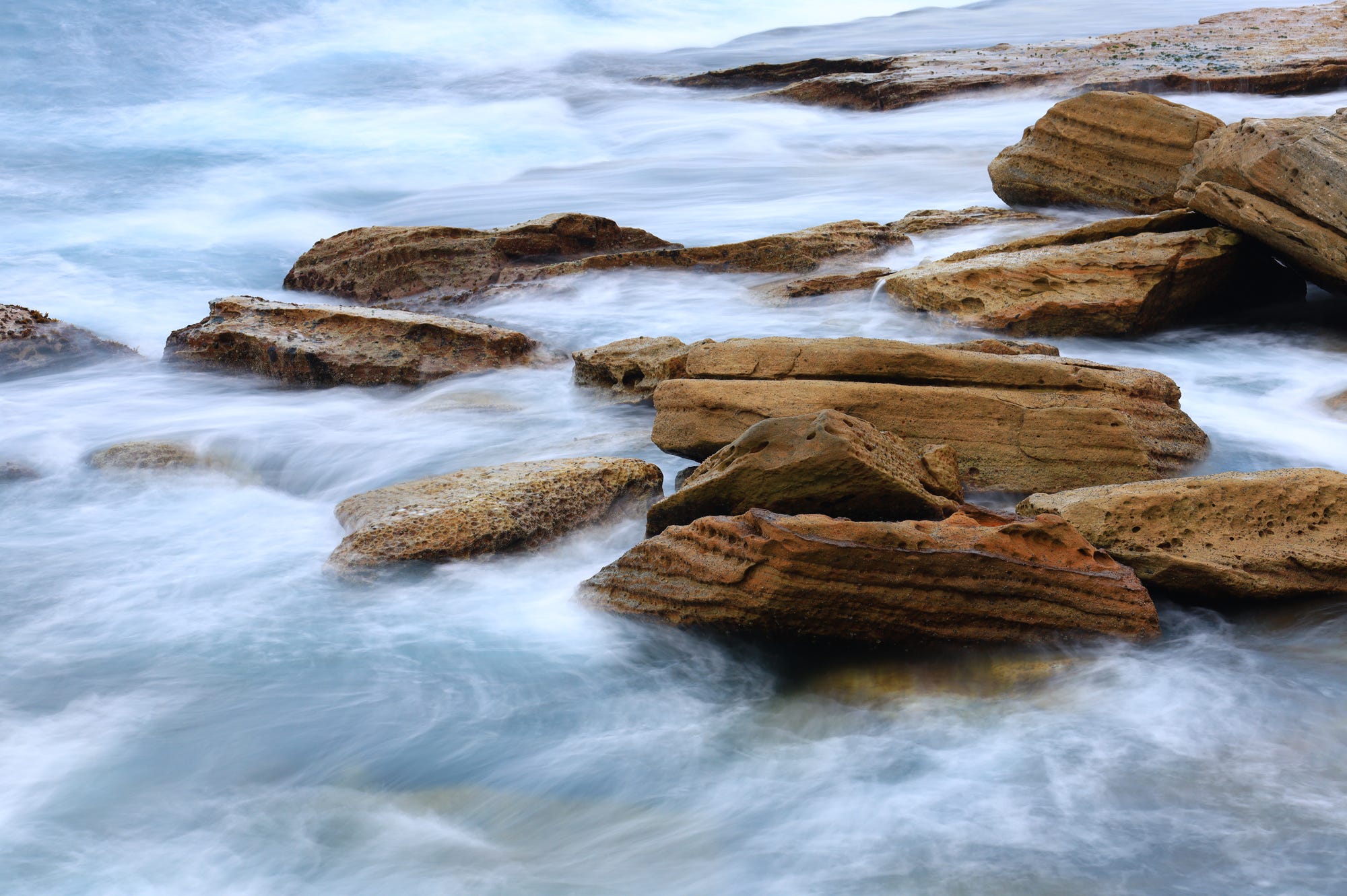 A tranquil scene of the waves moving gently against the rocks. 
EOS RP | EF 70-300mm f/4-5.6L IS USM | f/10 | 2.5s | ISO 100 | 128mm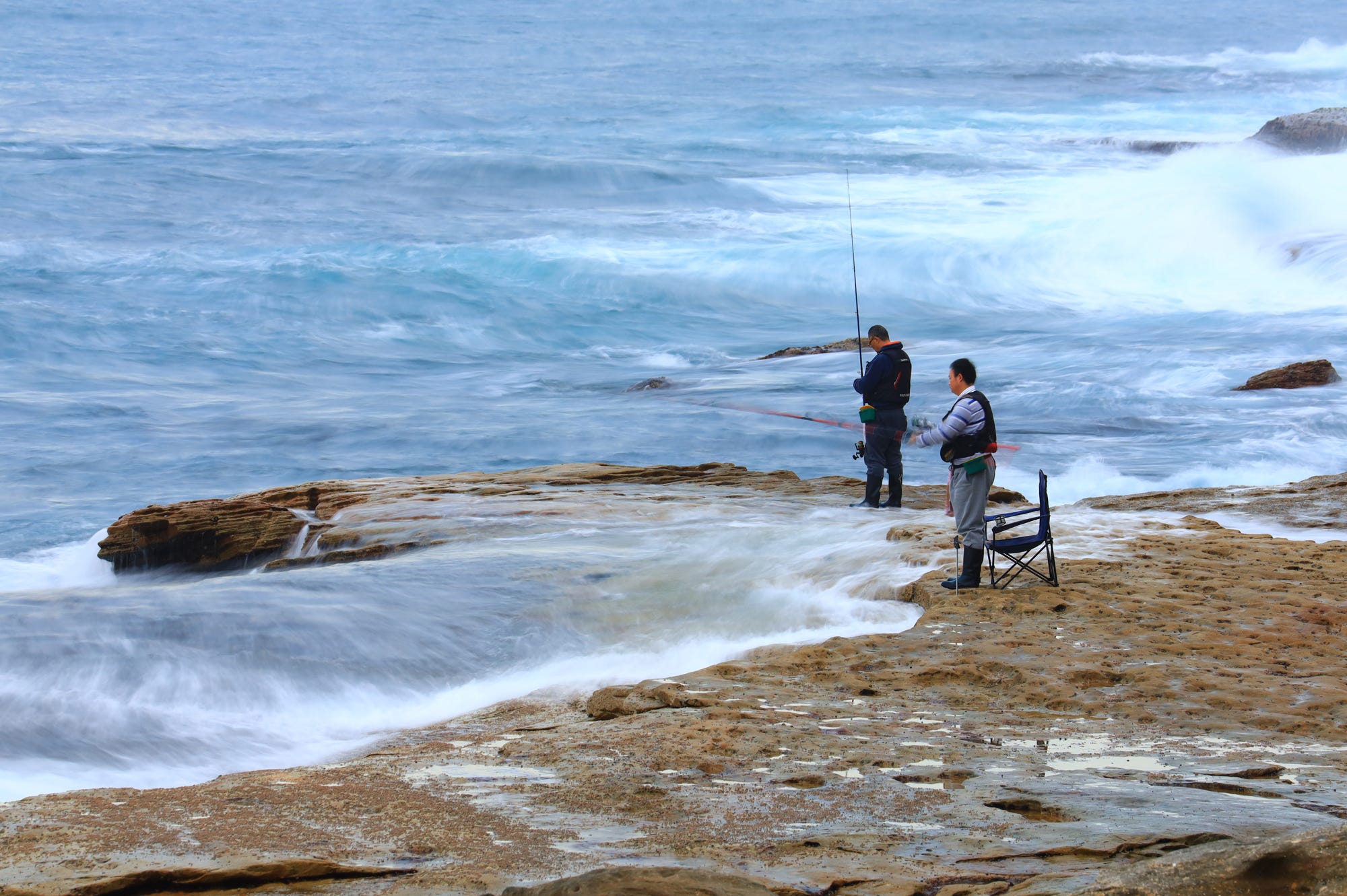 Men fishing for leisure along the rocky shores of Clovelly and Bondi Beach. 
EOS RP | EF 70-300mm f/4-5.6L IS USM | f/11 | 0.5s | ISO 500 | 229mm
5. What effects did you achieve with the VND and CPL drop-in filters? 
The
Circular Polarizer/Linear (
CPL) filter brought out the vivid blue of the sky and reduced glaring reflections from the water surface. I also took many long exposure shots under bright sunlight, which would have been impossible without the Variable Neutral Density (VND) filter. During the 4-hour trail from Clovelly to Bondi Beach and back, I used the VND to capture many different motions of the beautiful waves.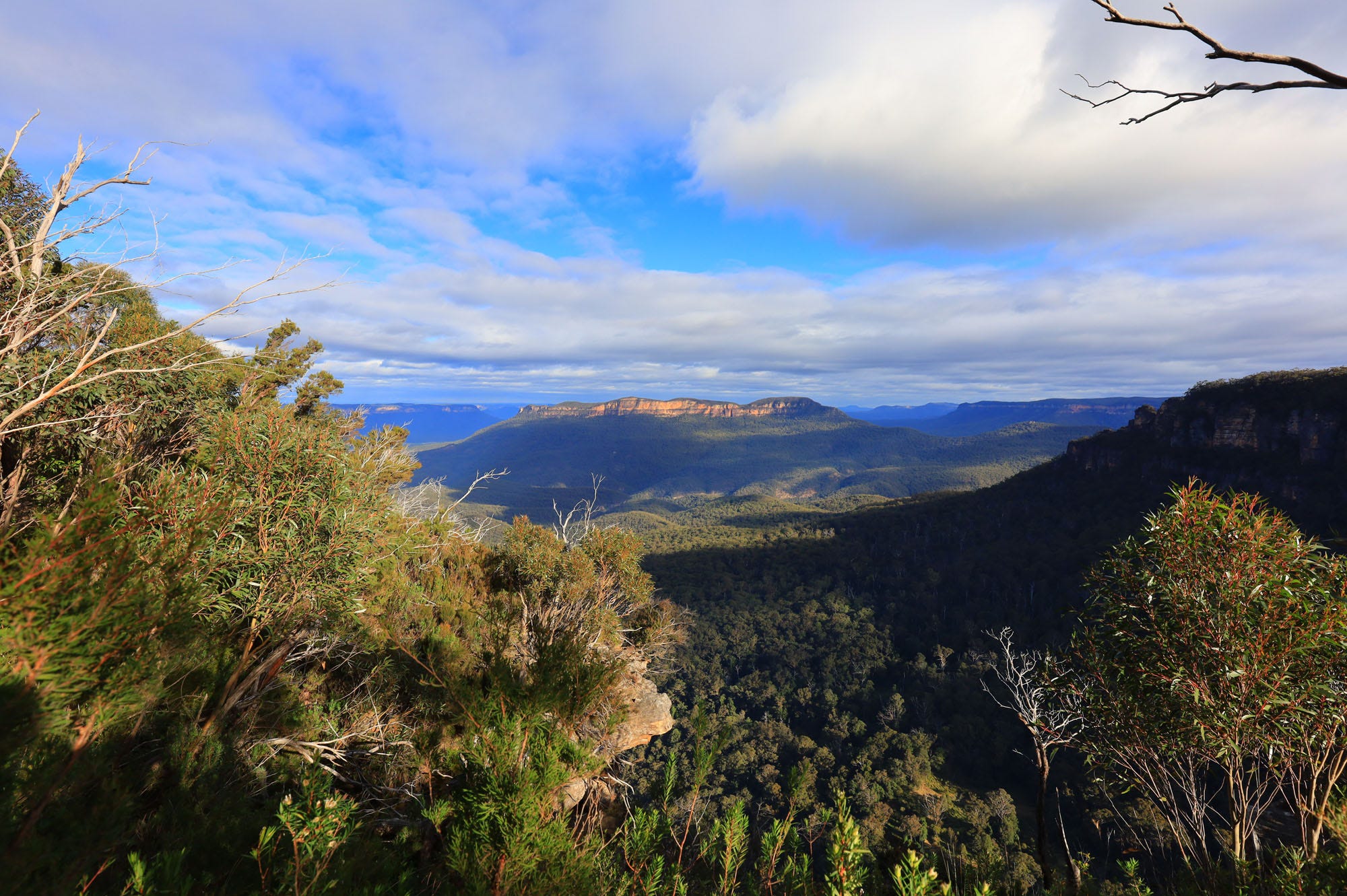 Landscape shot of the iconic Blue Mountains in New South Wales.
EOS RP | EF16-35mm f/4L IS USM | f/10 | 1/100s | ISO 160 | 16mm
6. Any tips to achieve beautiful landscape shots on the EOS RP?
The EOS RP is a very competent full-frame camera suitable for spectacular travel photography. Tip: Try stopping along the tracks for long exposure shots on your RP, which may yield unexpected results! Instead of using a wide-angle zoom lens to capture everything in a single shot, give long zooms a try for beautiful landscape shots with clearer focus. Pack a telephoto zoom lens the next time you go on a trip, and you'll see what I mean.
7. Final question! Pick your top 3 lenses and tell us why they're your favourites.
I mainly use this wide-angle lens for sweeping landscape shots. It is a marvellous balance of size and image quality, topped with the IS function which is not available in its more expensive f/2.8 sibling. 
EF 70-300mm f/4 - 5.6L IS USM 
This is a travel essential. I love that the range goes up to 300m, allowing me to shoot a wide variety of subjects while sightseeing. Being an L lens, the image quality is outstanding even at widest aperture. Its weather sealing feature also means that I can shoot in various climates and during different seasons without worrying about damage. Basically, it has all the finest attributes of a telephoto L lens rolled into a small, portable package.
This lens enables me to achieve two very desirable effects – wide-angle and bokeh. At f/1.4, the sharpness is amazing and the background blur is stunning. I love to use this for portraits of my children.
Imagine my excitement upon discovering that the EOS RP was perfectly compatible with all my favourite lenses. With a Canon adaptor, the EOS RP works well not just with its optimised RF lens range, but also the EF and EF-S lenses. 
---
Click here for more related reads on the formidable EOS RP!
Ready to start your next travel adventure with the EOS RP?
Visit the official
Canon e-shop
or your nearest
Canon authorised retailer
today!