Stanley Cheah is a sports and events photographer who has covered many exciting local and international sporting events around the world. In this article, Stanley shares his first impressions of the new Canon EOS R7 and why it is the best compact camera in Singapore. Discover more by reading on!


1. Why do you think Canon EOS R7 is an ideal camera for Sports Photography?
In general, sports photography requires longer lenses or telephoto lenses to reach the subject as close as possible to capture the moment from a distance, and photojournalists expect fast uploads in order to be the first to publish images of the event.
Hence, the EOS R7 with its APS-C image sensor which is designed to provide additional telephoto effects and 32.5 megapixels resolution performance comes to light.
Sports images seldom crop more than 50% and images between 21 to 30 megapixels are more than sufficient to deliver for publication through website and newspaper printing.
How was your first experience with the Canon EOS R7?
When I first held the EOS R7, there was not a huge difference from the Canon EOS R6 (smaller by 6mm in length and 68 grams lighter). Flagship models such as the EOS 1DX MK III and EOS R3 are bigger and heavier. The EOS R7 has a weight advantage which allows sport photographers to carry more camera bodies and lenses during sports events. 
I usually bring 2 camera bodies and 3-4 lenses to move around the sports event to quickly capture the action and 1 spare camera as a remote.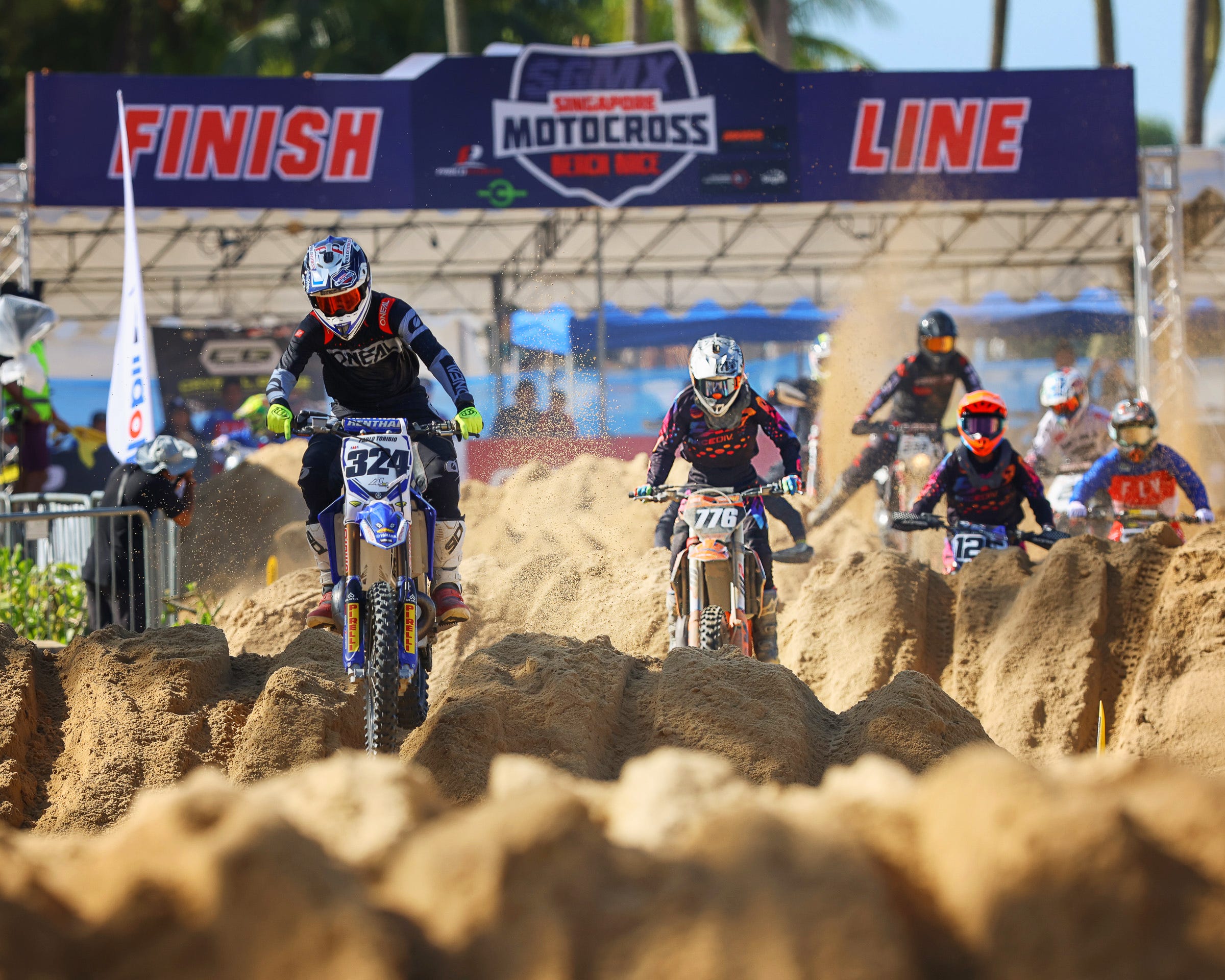 3. Which lenses do you use at sporting events?

During the recent Singapore Motocross Beach Race in Siloso beach, Sentosa, I tested the EOS R7 with lenses such as RF-S 18-150mm f/3.5-6.3 IS STM, RF14-35mm f/4 L IS USM, RF100-500mm f/4.5-7.1L IS USM and EF300mm f/2.8L IS II USM (with Mount Adapter EF-EOS R).
Among the types of images, I had tried out include the close action shot with RF14-35mm f/4 L IS USM, side panning shots with RF14-35mm f/4 L IS USM & RF-S 18-150mm f/3.5-6.3 IS STM and high-speed shots with a shallow aperture using RF100-500mm f/4.5-7.1L IS USM & EF300mm f/2.8L IS II USM.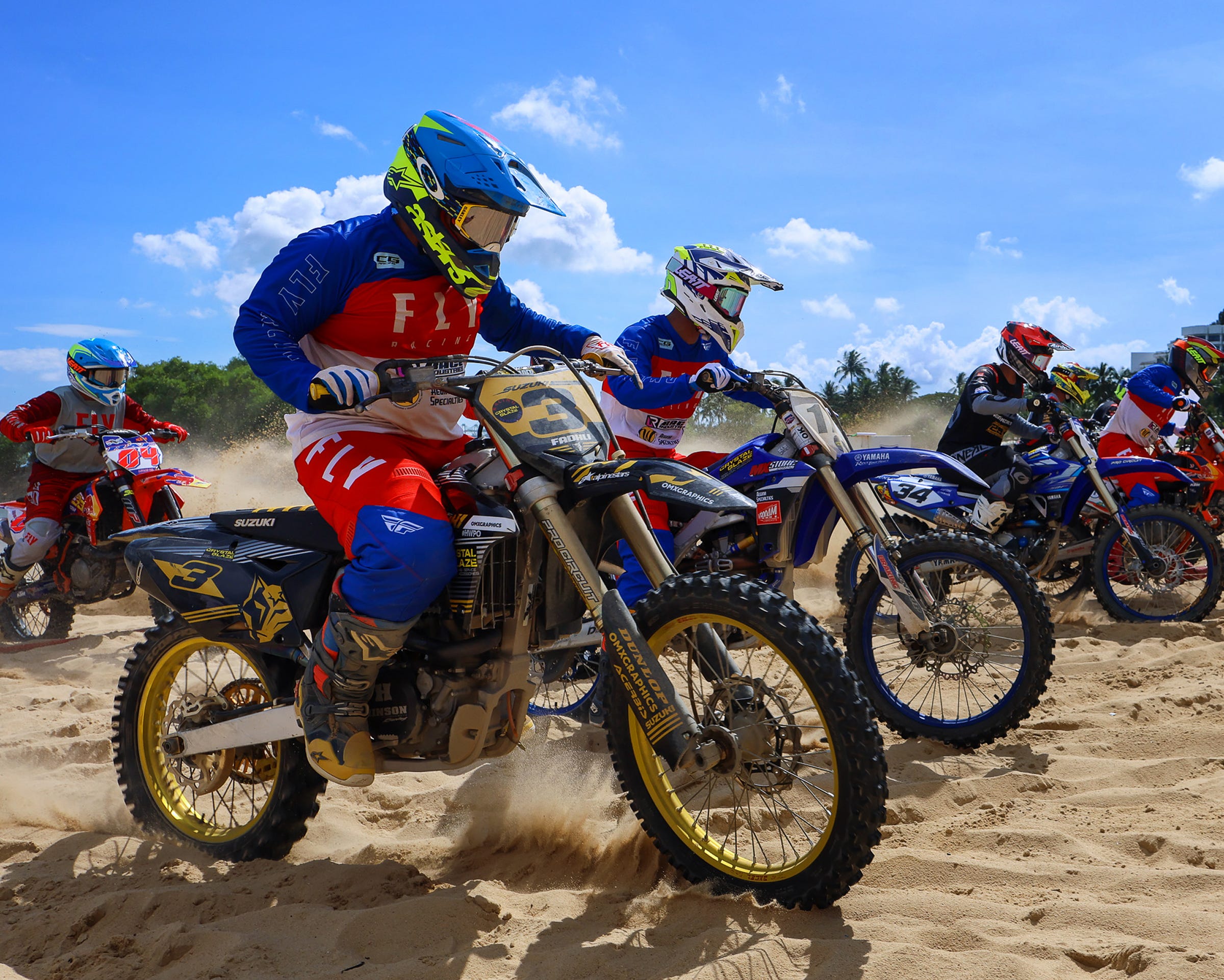 4. Any interesting features on the Canon EOS R7?
Throughout the event, the continuous shooting with electronic shutter at up to 30 fps with AF/AE tracking was hardly required since the mechanical shutter which can achieve up to 15 frames per seconds high-speed continuous shooting was sufficient to freeze the subject effectively.

The accuracy of the Auto ISO impressed me with its correct exposure. Thus, I had switched from RAW to JPEG images during the intermediate duration of the event to reduce the editing time.

Through the head-on front shot, the AF tracking worked well to track the head of the rider even though most riders wore Motocross goggles. 
EOS R7 comes with dual SD card slots. To maximize the reading speed for continuous high mode, I had used 300 MB/s SD cards.

In terms of ISO performance, taking sports events in both daylight and evening posed no major concern as the maximum sensitivity allows up to ISO 32,000. I usually limit myself to shoot up to ISO 10,000 during a marathon race in the early morning.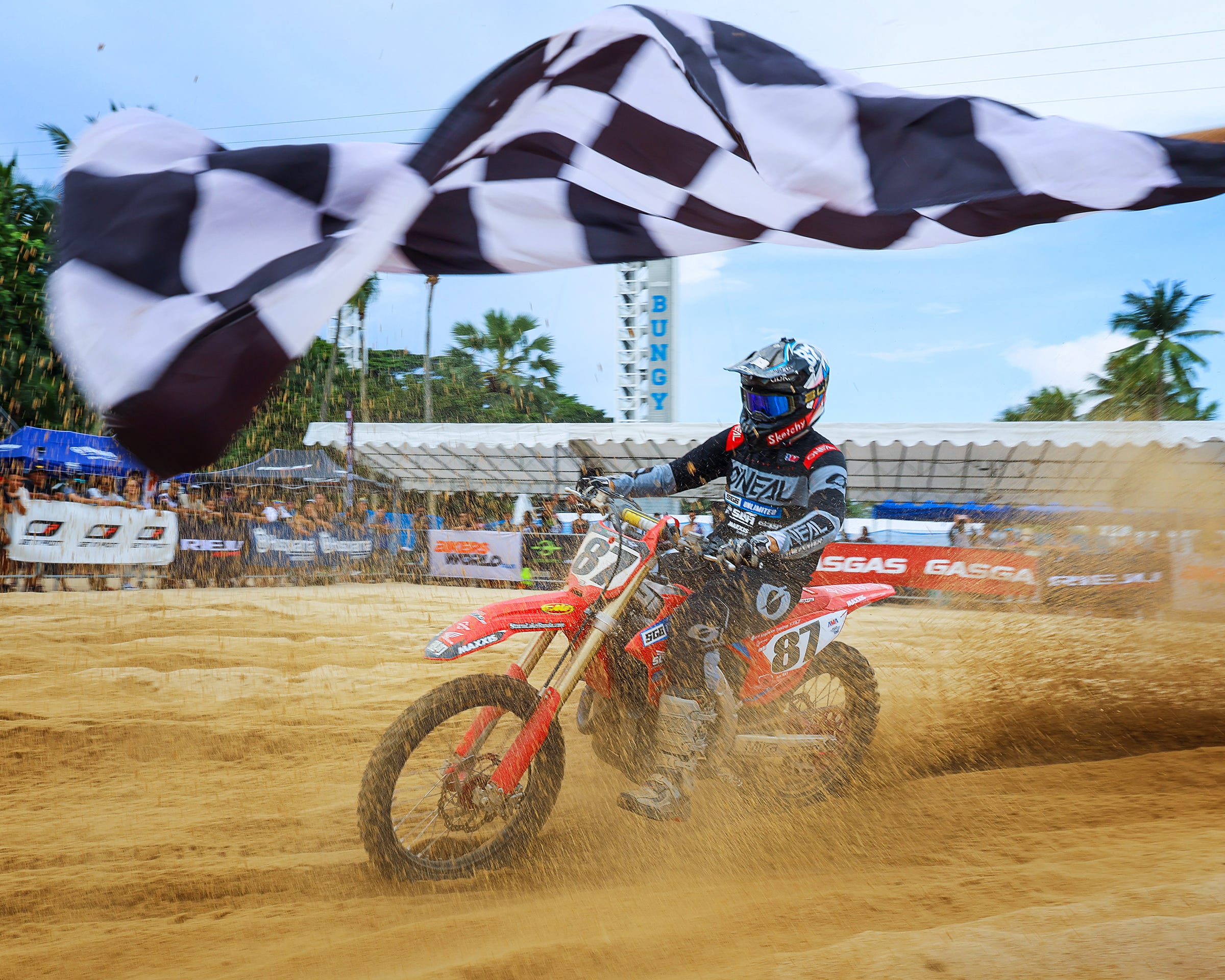 5. What did you like most about the EOS R7?
Overall, the EOS R7 has met the expectations of a high-performance APS-C sensor camera with reasonable pricing. There is no doubt that Sports or Wildlife Photographers should consider this value-for-money camera body.
The Canon EOS R7 is Ready for Action.
Check out more cameras in Singapore and shop here!