$609.00
As low as $50.80 a month.
Please note the Speedlite EL-5 features the Multi-Function Shoe and works with the following compatible cameras: EOS R3, EOS 6 Mark II, EOS R7 and EOS R10.
Next-Generation Speedlite
Equipped with many improved basic performances such as faster flash recycling time, dust- & drip-resistance, the Speedlite EL-5 has the capability of firing approx. 350 times with the new LP-EL battery. It is also ideal for wireless multi-flash setups.
1/1024 Micro Flash with Flash Recycling Time as Fast as 0.1sec
Control up to 15 Speedlites Wirelessly via Radio Transmission
Approx. 350 Maximum Flash Count at 1/1 Power and Dust & Drip Resistance
Multi-Function Shoe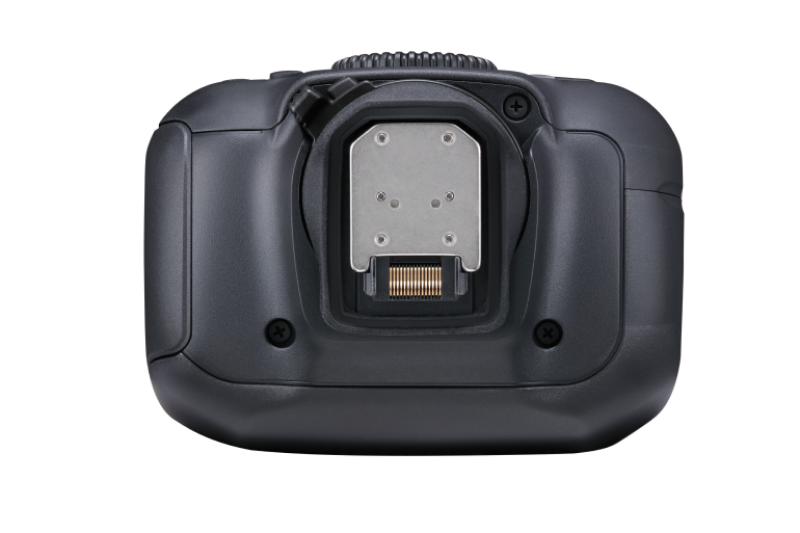 Speedlite EL-5 is compatible with the new Multi-Function Shoe design found in our newer camera models released from EOS R3 onwards. It can be easily mounted on newer cameras without the need for an adapter.
It supports high-speed data communication between the speedlite and camera. Compared to the existing 5-pin speedlites, the 15-pin gold-plated terminals do not oxidize easily, reduce contact resistance, and provide a more stable connection.

High Continuous Flash Emissions at 95 times or more*
Speedlite EL-5 is fanless but has a continuous flash count of approx. 95 times or more at full output. This enables you to meet the most demanding situations where continuous shooting with flash is required even for extended durations.
*35mm illumination coverage angle. Number of consecutive full flashes up to level 2 flash intensity, when using a new, fully charged LP-E1 battery. Based on Canon's testing standards. using manual flash.
 Micro Flash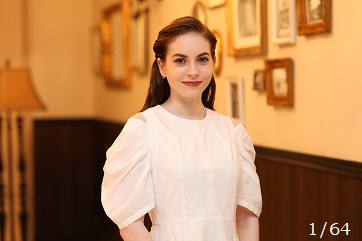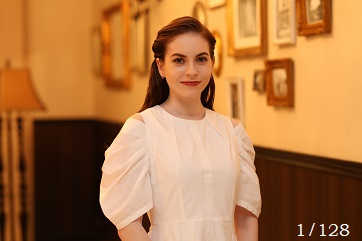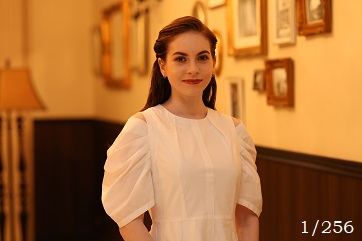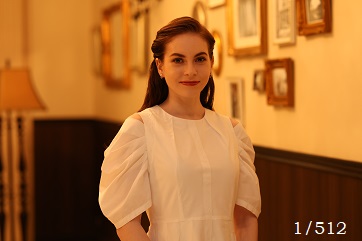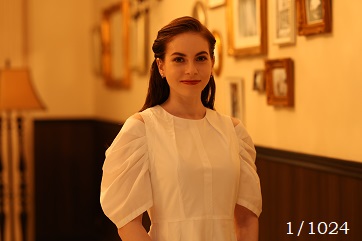 With the ability to vary the output power of the flash between 1/1 and 1/1024, you will be able to control and reduce the intensity of the flash to match the atmosphere of the scene.
The wide range of output levels allows more flexibility for creativity in flash photography in different shooting situations.
High-speed Sync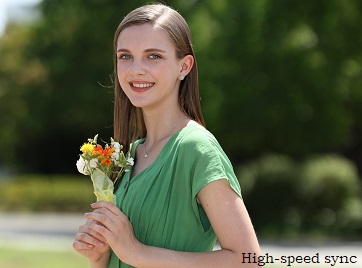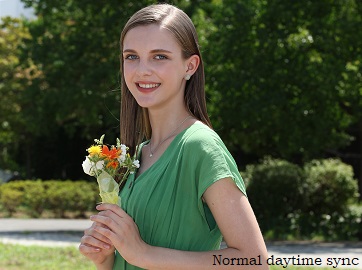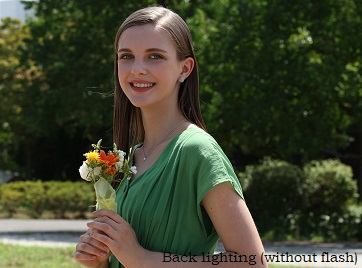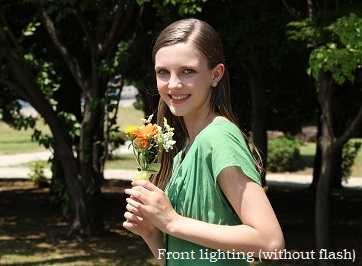 With higher shutter speeds, large apertures can be used even during an outdoor shoot, making it possible to achieve beautiful background blur effects.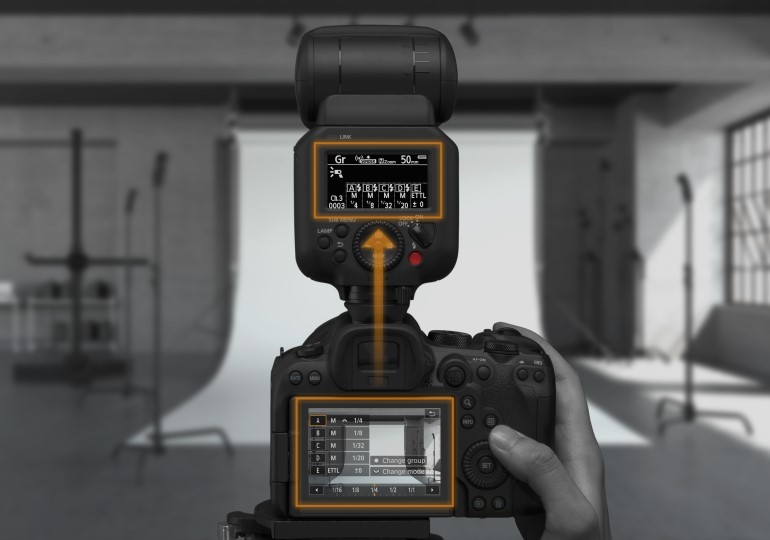 Equipped with wireless radio transmission, the Speedlite EL-5 is designed for a multi-flash shooting environment. As a sender unit, it can control up to 15 receiver units in up to 5 groups. When paired with the EOS R6 Mark II, the Quick flash group control feature allows adjusting of each flash group settings directly from the camera LCD.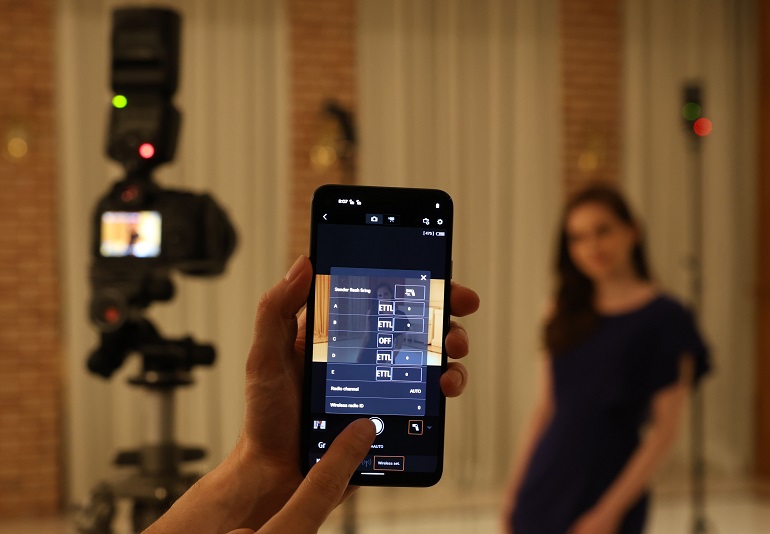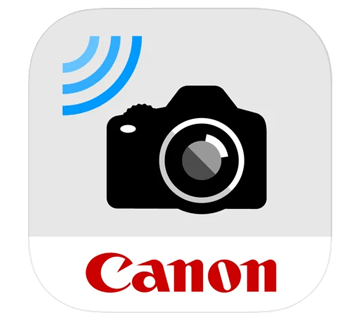 Canon's Camera Connect
(Smartphone App)
Settings of each speedlite unit can be changed wirelessly via the app in a multi-flash setup as well, offering complete control and convenience at the same time.
Supported operations and settings: Flash intensity, Sync setting, Flash compensation, FEB, Multi-flash control
Guide Number (ISO100, in meters/ft.):

60/196.9

Zoom range:

24-200mm

Flash output:

1/1024 – 1/1

Flash coverage angle:


14mm* to 200mm (20mm flash coverage not supported)

*with wide panel

Bounce angle:

120 degrees upward, 7 degrees down & 180 degrees horizontally (left and right)

Wireless flash function:
Radio Transmission

Maximum flash count:

Approx 350 -2450 with a fully charged battery pack LP-EL

Power source:

LP-EL lithium-ion battery pack

Please refer to individual country / region websites and respective sales offices for product availability.
Specifications, availability and terms of offers may change without notice.
Products / Services may be manufactured by and/or supplied to us by third party manufacturers / suppliers for distribution / resale (non-Canon brand products).
Valid for OCBC, HSBC and Standard Chartered Credit Cards.
A minimum $500 per eligible product qualifies for instalment payment plan.
Choose between 6- or 12-month instalment payments.
Instalment Payment Plan
Valid for OCBC, HSBC and Standard Chartered Credit Cards.

A minimum $500 per eligible product qualifies for instalment payment plan

Choose between 6- or 12-month instalment payments