In its latest collaboration with Canon, we catch up with up-and-coming local toy designer Lester Lim, founder of Gagatree, a design-driven boutique outfit that specializes in toys, gifts, objects d'art and OBOTs.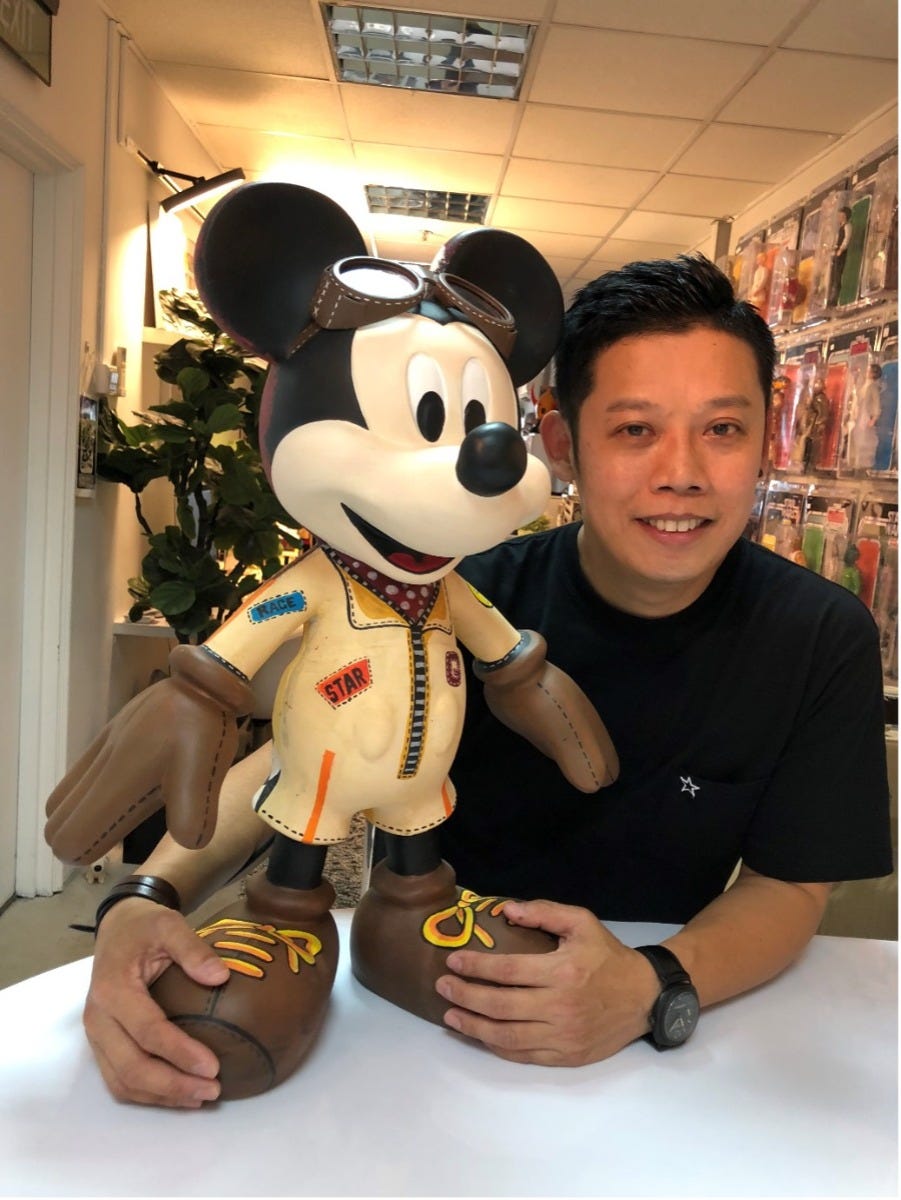 1. When did you start Gagatree and how did the inspiration come about?
Gagatree started in year 2003. At first, we only design and sell paper products to Museum (MOMA), Singapore Art House, Singapore Tangs, Gift Shops in Hong Kong, Dubai, and many more. We stopped producing gifts in 2009. In 2018, we were invited by Action City to collaborate in a major Art Toys show in Raffles City and since then, Gagatree has refocused to working on art toys. 
2. Can you tell us more about yourself?
After running my agency "Creaxis Design" as a Creative Director for over 20 years, I decided to retire from this business to pursue my passion as an avid toy collector.. I have a love for painting too! Which is why I chose to associate my dream with toys and painting.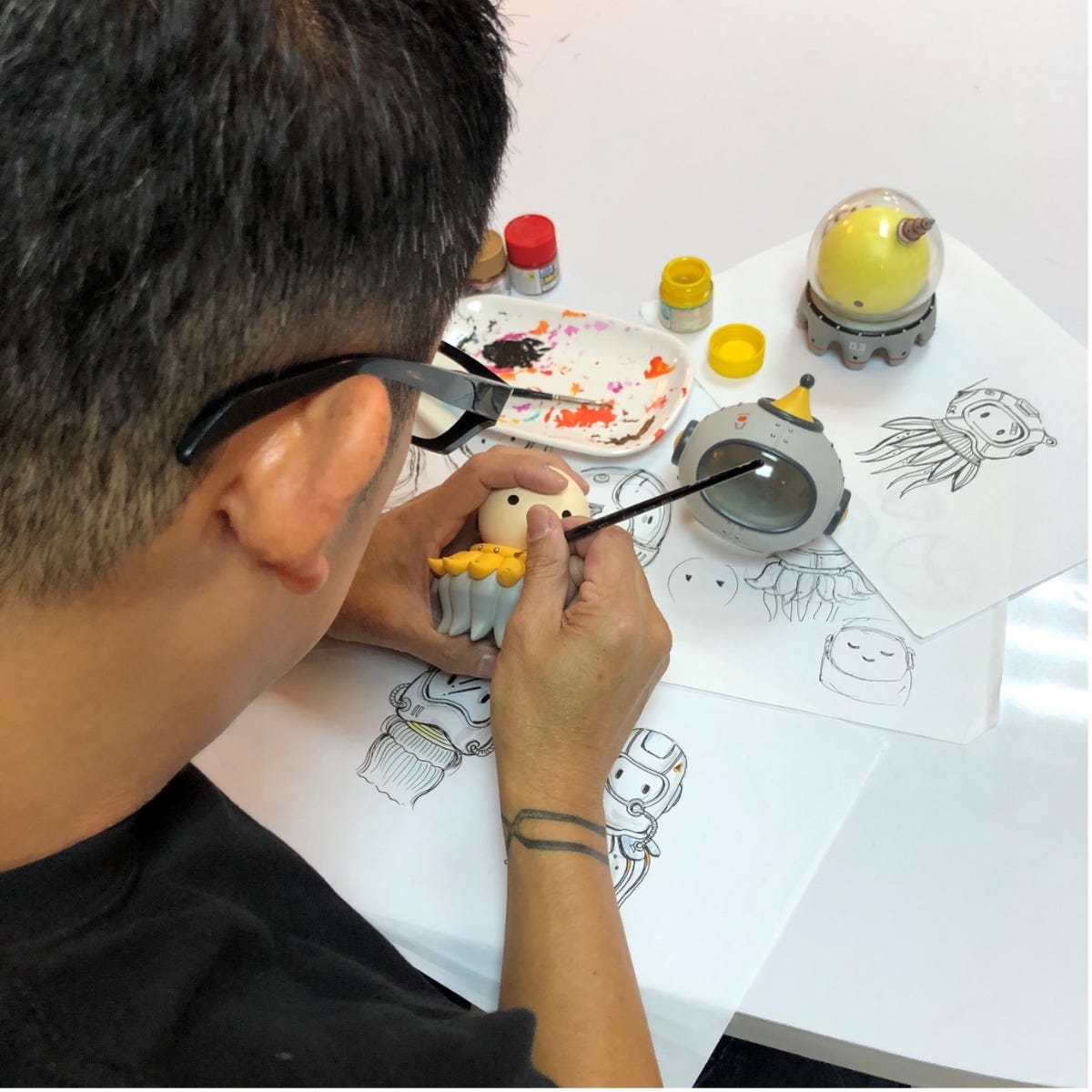 3. Can you tell us more about Gagatree? Is it 100% Singaporean? what are your best-selling items and what make them unique?
Gagatree is a toy designing team that is 100% local. Back in 2003, Gagatree was started by me and Yang. Thereafter, Michelle and Hansen came onboard. Although we are new to the industry with just 2 years.  We are fortunate that our toys are well received by fellow toy collectors and friends. What made us unique is that our designs are original and has a touch of playfulness in it.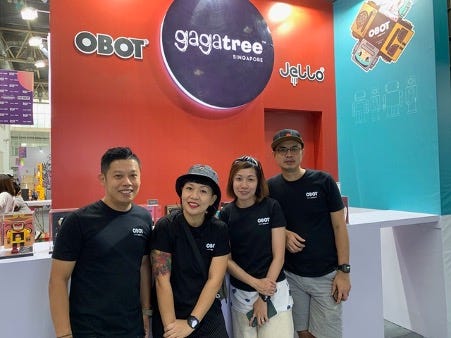 4. When you look back at the journey of Gagatree, what was your greatest challenge and one thing you are most proud of?
One of the challenges is market size and funding. In Singapore, the toy community is considered niche and being a toy designer is tough. We have limited support from the local government agencies and pretty much must fend for ourselves. Especially with the pandemic, consumers are more conscious to spend money. As our products are moving slowly and we have ongoing overheads to cover, we have to explore opportunities out of Singapore. Fortunately, our forays, renowned toy companies and toy collectors beyond Singapore notice our work. This attention has given us collaborative arrangements and partnerships to help us grow in the industry. One of the achievements that we are proud of is the collaboration of "OBOT Boat" with WaterB. OBOT is one of our signature toy design and the themed boat is currently plying the Singapore River. Go check it out if you have not done so!
5. As an entrepreneur, as well as being the designer and artist of Gagatree, you must be leading a very busy life, what motivate you?
The life of an entrepreneur is not easy. I work even harder than when I was running an agency. There is no down time and I am constantly thinking about the business 7 days a week. What keeps me going is the team. I am motivated when I see all of us putting our passion, our heart and soul in the pursuit of this dream. While the going may be tough, we remain stubborn and believe that there will be a light at the end of the tunnel and we can turn our dream into reality.
6. Can you share about your upcoming collaboration with Canon?
I am always on the lookout for meaningful collaborations. When Canon approached me to work on this project, I was more than happy to do so. Photographers are creatives at heart too and I believe they will also have a similar appreciation of my designs. This collaboration allows us to go beyond our traditional domains with the common theme of visual artistry in our respective offerings. This collaboration features "Jelilo" ,a popular toy from our stable, featured in various design collective with Canon. This limited run collectible T-Shirt collaboration can be yours for purchase at shop.sg.canon. I hope to work on future collectives with Canon.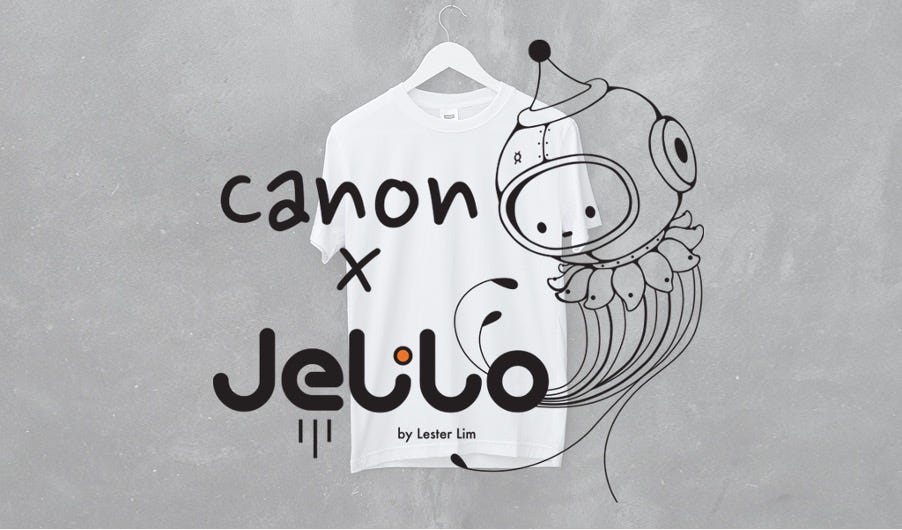 For information about the Canon x Jelilo special edition T-shirt pre-order and photo contest, check out Canon Singapore and Gagatree's Facebook and Instagram page.
About Gagatree
Website: www.gagatree.com
Instagram: @gagatree.sg