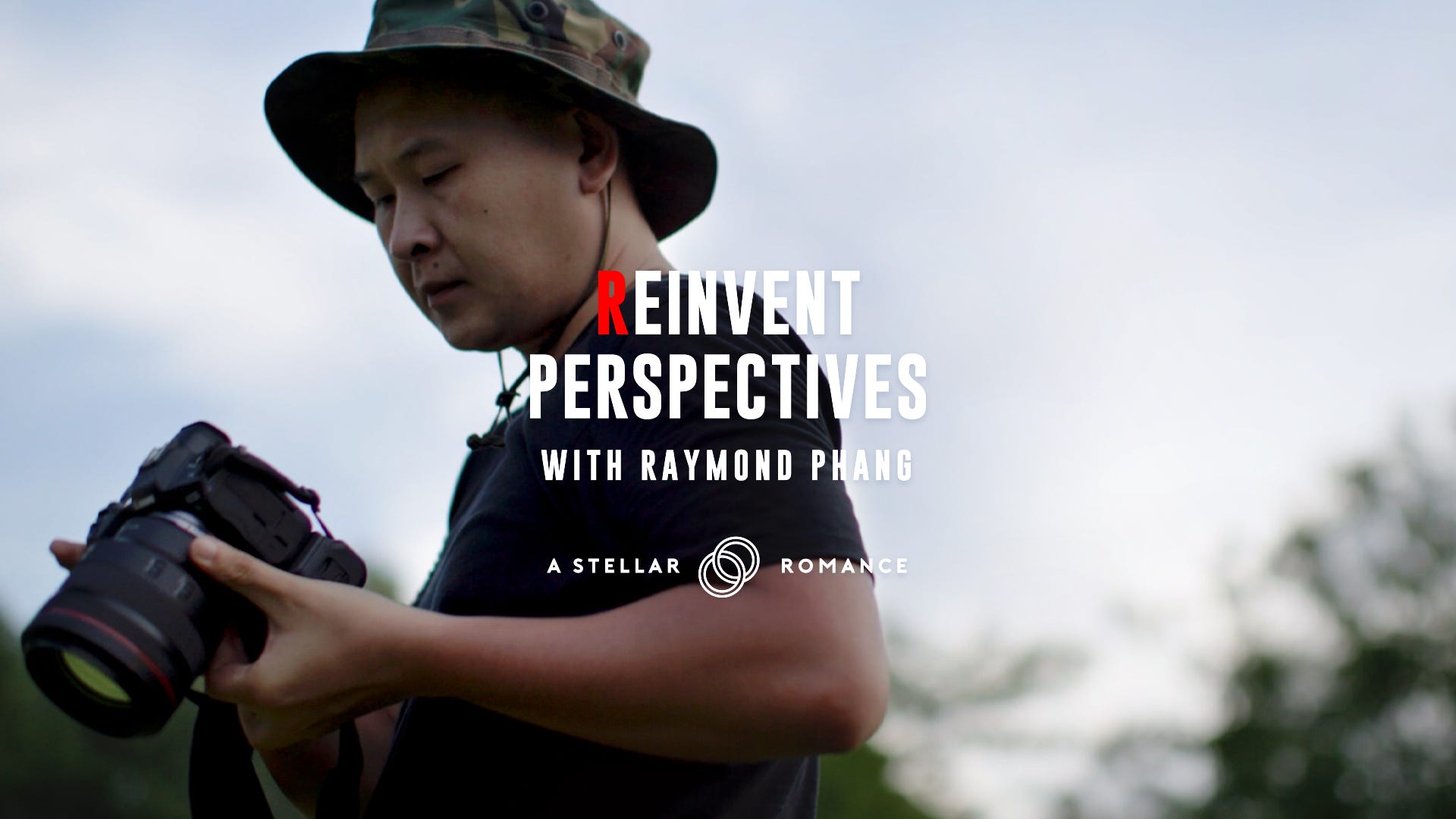 Picture this: smiling faces, beautiful scenery, a white dress, a suit — the quintessential wedding photograph.
Now, imagine the opposite of all that.
Outrageous expressions. Food in all directions. An angry bride and a guilty groom.
For some couples, this is the ideal wedding photo.
Let's take the scene and put it back into the camera frame. Meet the man that makes a living out of unconventional wedding photography: Raymond Phang [@raymondphangphotography].
Conceptualising Pre-wedding Shoots with Raymond Phang
Raymond's penchant for photographing and conceptualising vivid and eye-catching pre-wedding shoots was largely influenced by his wife (then girlfriend). He proudly proclaims, "Whenever I point my camera at her, she'll do all sorts of silly, funny, unglamourous expressions – everything but a proper smiling face."
Eventually, that became the inspiration for his signature style: "We started thinking of funny concepts with elements of the couple's personality and stories injected in so that these photos become special to them. Along the way, we had fun, we enjoyed it, and decided this is the path we want to walk down on."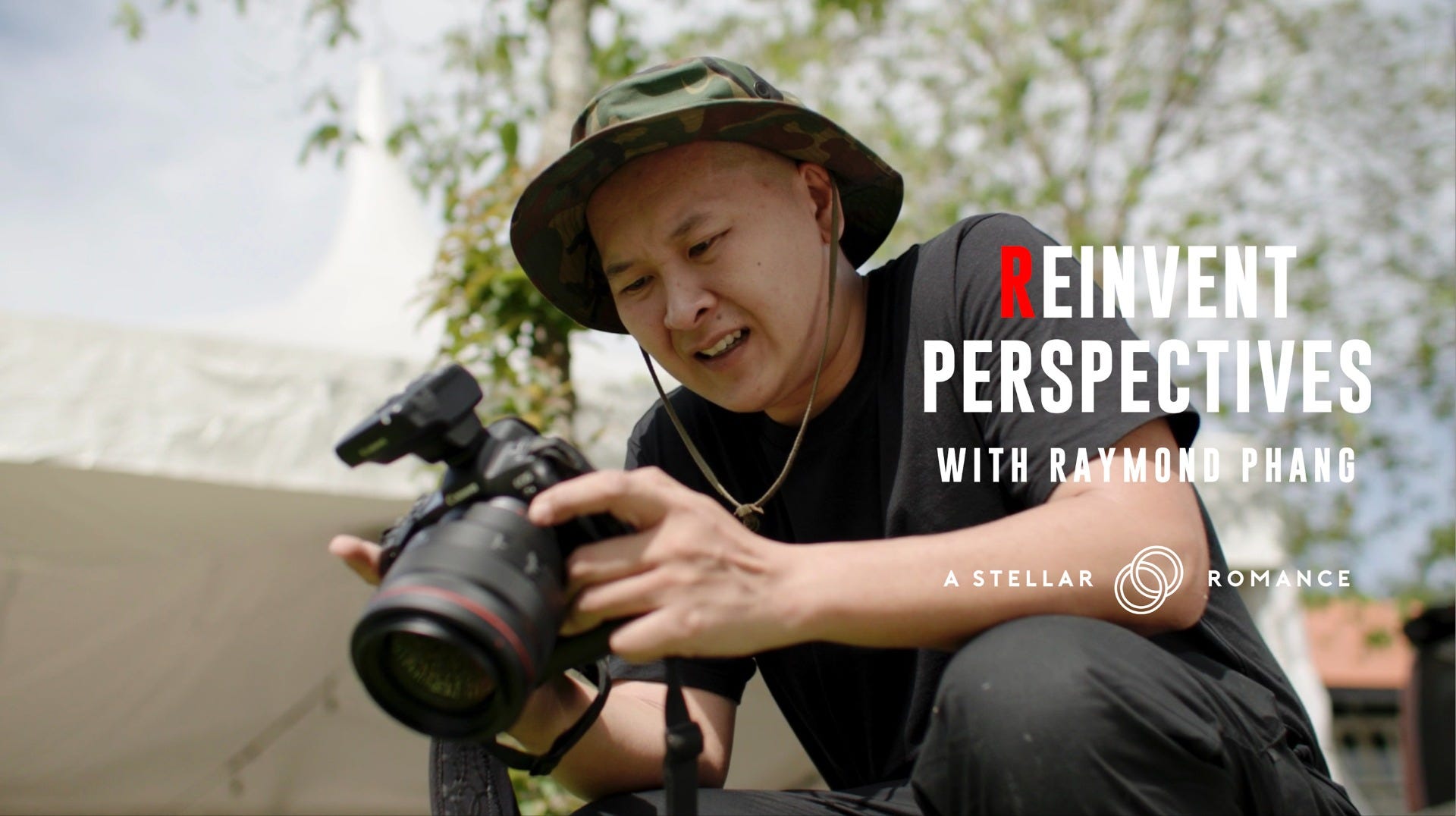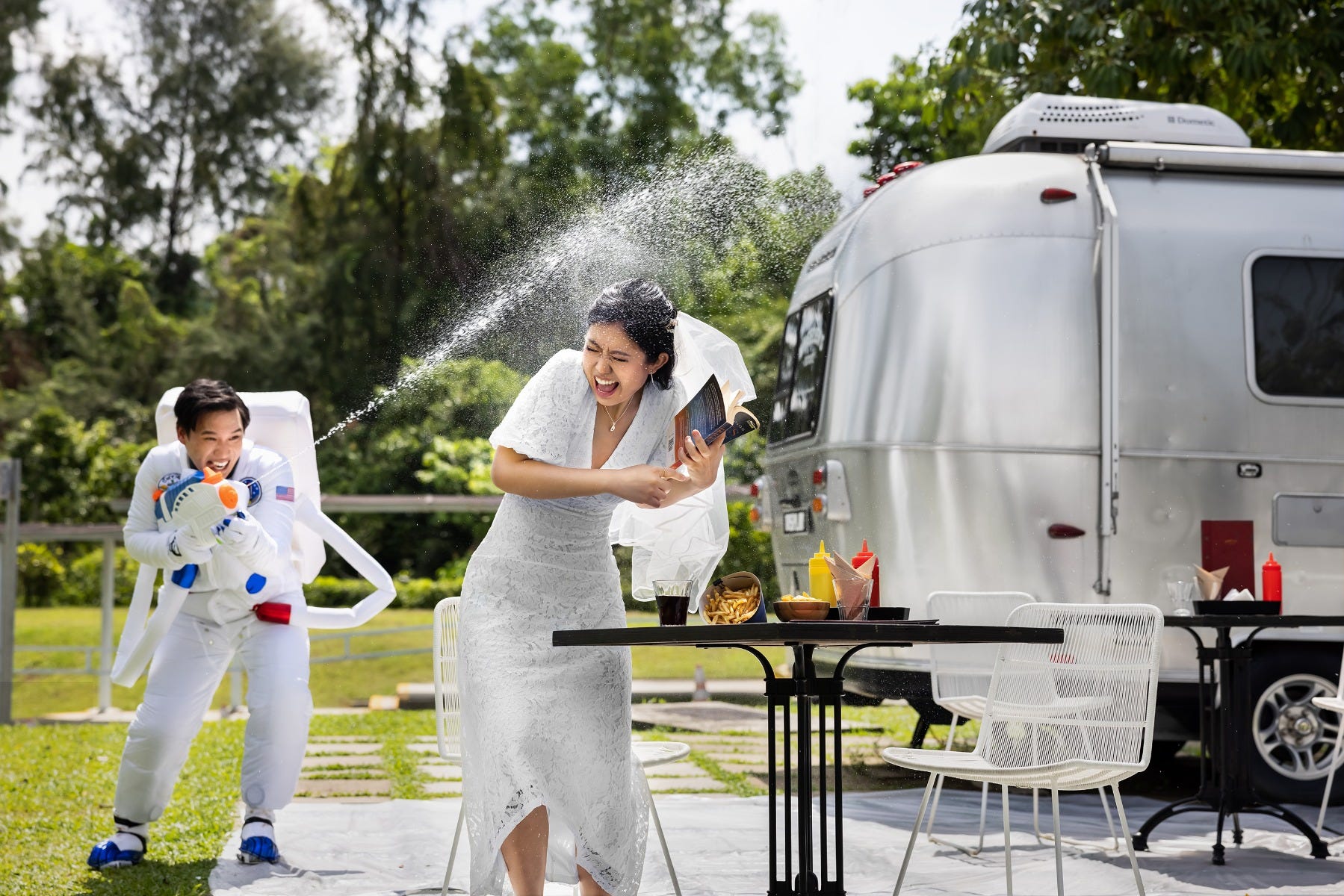 Concept: A Stellar Romance. Cheeky Astroboy meets Human Girl. ­-Photo by Raymond Phang.
Storeytelling: Understanding the Couple
Raymond believes what makes a concept photoshoot successful is to simply sit down and chat with his clients.
He often receives clients that approach him as a blank canvas, so having an in-depth discussion helps him to understand their love story and get a better sense of their personalities. From there, Raymond and his team pick up on key elements of their relationship and work on creative ideas to best represent their story.

Chemistry, the gold ingredient for all my shoots. -Photo by Raymond Phang.
Lights, Camera, Action
After incorporating storytelling, the next most important aspect of any Raymond Phang photoshoot is the light.
Here are his two cents on the matter:
The lights highlight the focus and direct the viewer to the key elements in the image creating intrigue, interest, and attention.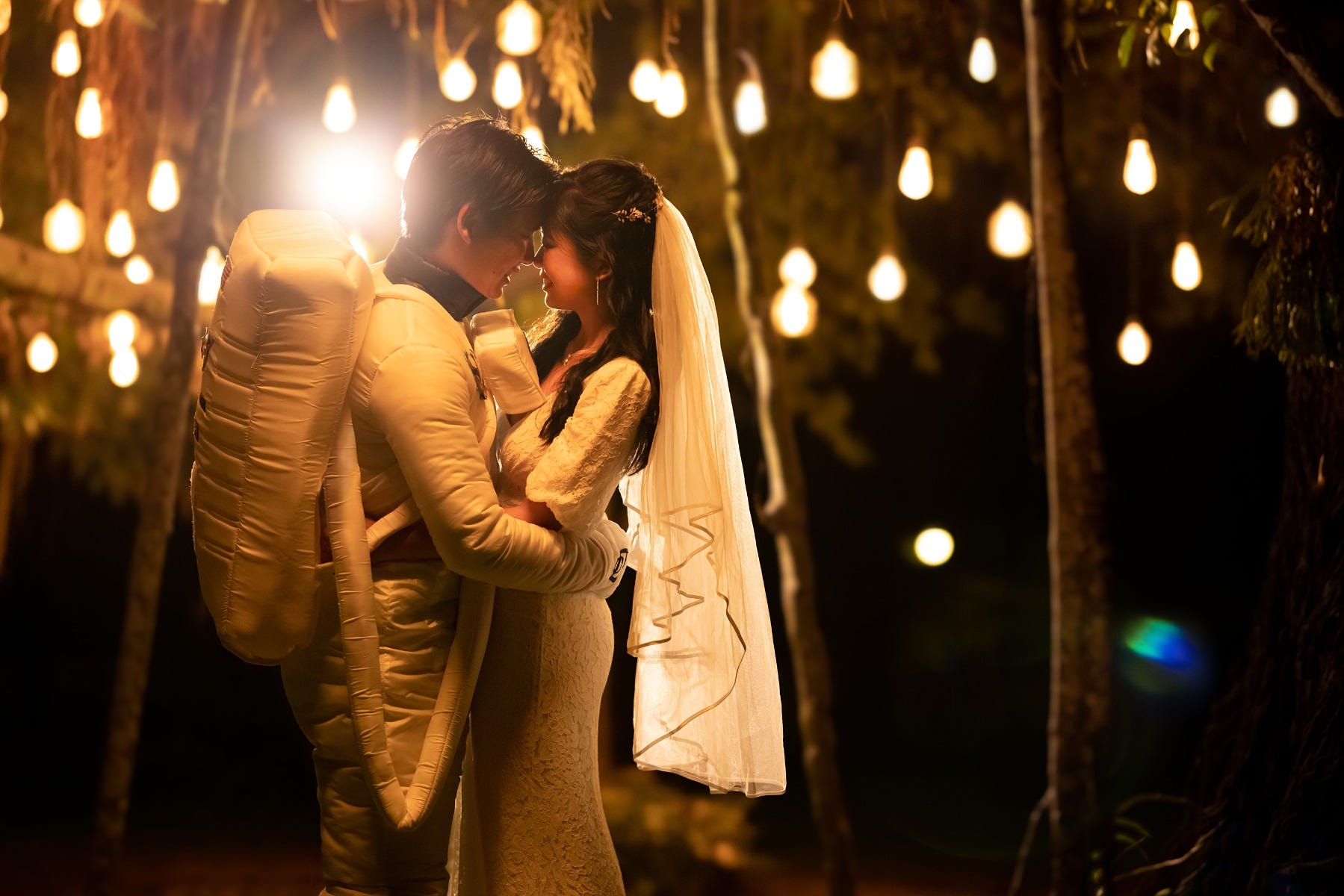 Lights, lights, lights. -Photo by Raymond Phang.
Durable, Versatile, Innovative: The Canon EOS R5
In the second video of the EOS R - Reinvent Perspectives series, we enter the picturesque world of creative wedding photography.
How does Raymond make his magic? With the Canon EOS R5.
He finds that the EOS R5 is an all-rounded camera with thoughtful product design: "The camera and any accessories I add on fit nicely in my hand. The buttons are all easily accessible with my thumb, and shooting long periods with the camera is not an issue."
It's also a good match for users who need equipment that can perform in any situation.
A portion of Raymond's photoshoots take place outdoors, and this is his verdict: the weatherproofing is excellent. "Rain and splashes on the camera are not a problem. We just keep going, and the camera continues to perform."
Take Photography to Greater Heights with Dynamic Range and ISO
As a wedding photographer who has been in the industry for 13 years, Raymond marvels at how camera technology has vastly improved.
"Just a mere ten years or so ago, most digital sensors max out at ISO 1600, and anything after that was almost unusable. On top of that, the dynamic range of the sensors back then will turn shadow areas horribly grainy if you pull the shadow details. Right now, the EOS R5's dynamic range and high ISO that goes up to 51200 is a significant improvement, which was something unimaginable back then."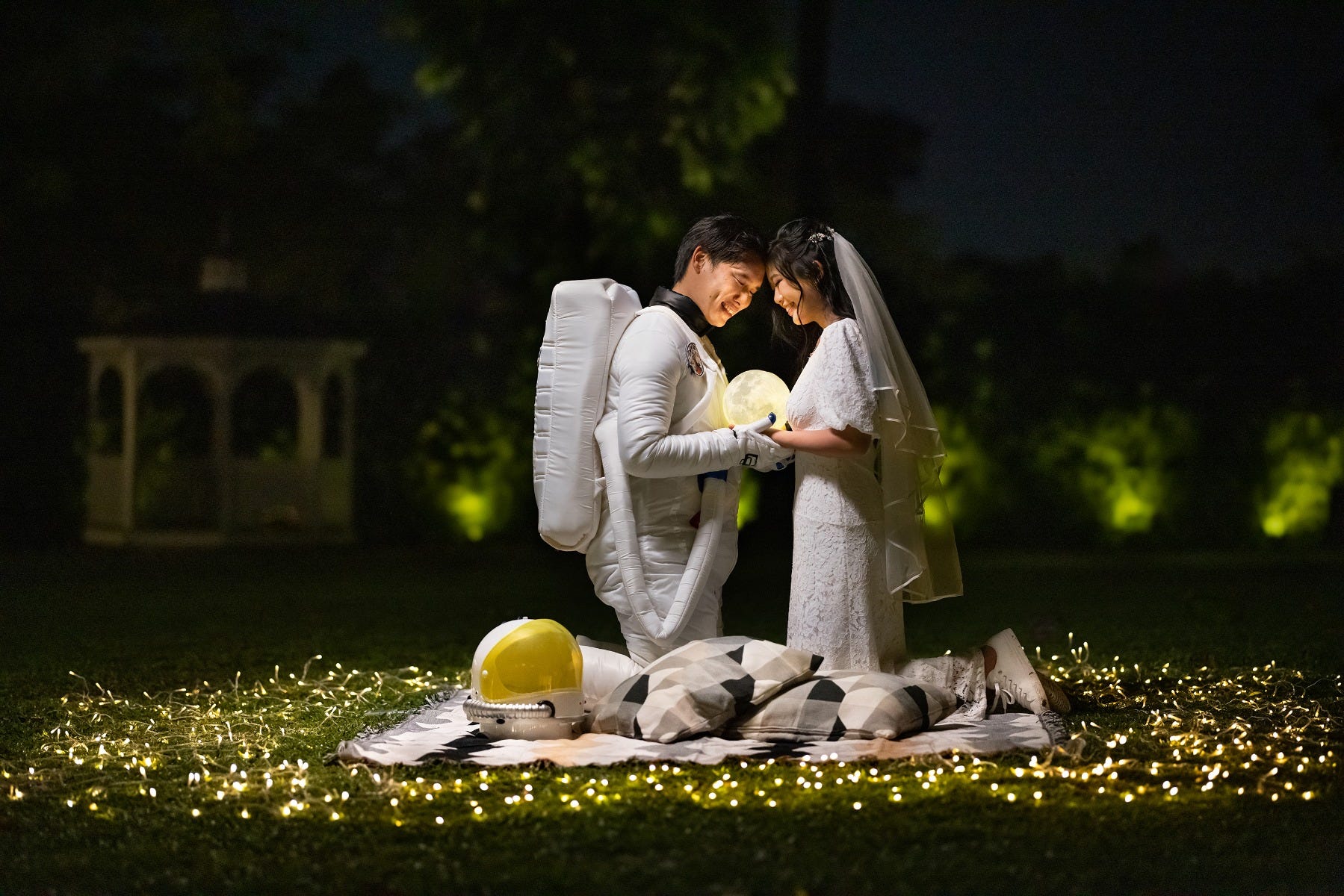 Canon EOS R6 high ISO and wide Dynamic Range in action. -Photo by Raymond Phang.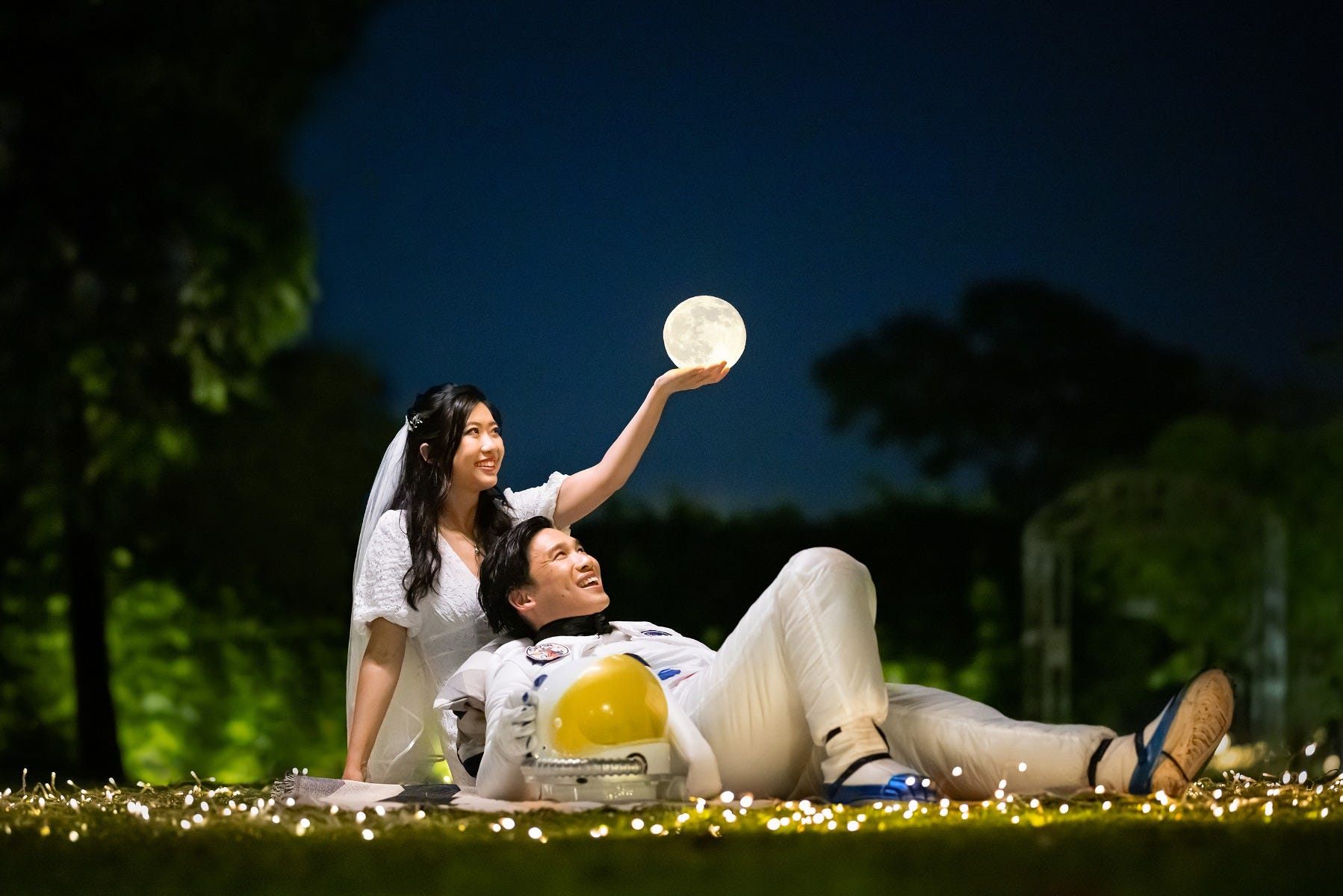 A night of stellar romance comes to a close. -Photo by Raymond Phang.
Capture Every Detail with 45MP Full-Frame Sensor
Raymond's particularly impressed with the 45 megapixels full-frame CMOS sensor of the EOS R5.
He believes that the image quality of a wedding photographer's output shots is a mark of their work as a professional. With 45 megapixels, the image quality of his photographs is not compromised in any way; even when put through extreme cropping, the images retain enough resolution for prints.
Pinpoint Key Focus with Eye and Head Detection AF
The feature Raymond finds the most useful? He touts the Eye and Head Detection AF as the biggest transformative improvement to his workflow.
"It's pure joy to use, and it makes the process so much easier. I press the shutter button, and it locks on to the subject's eye or head. No matter how much they move and how I explore my framing and composition, it will remain in position."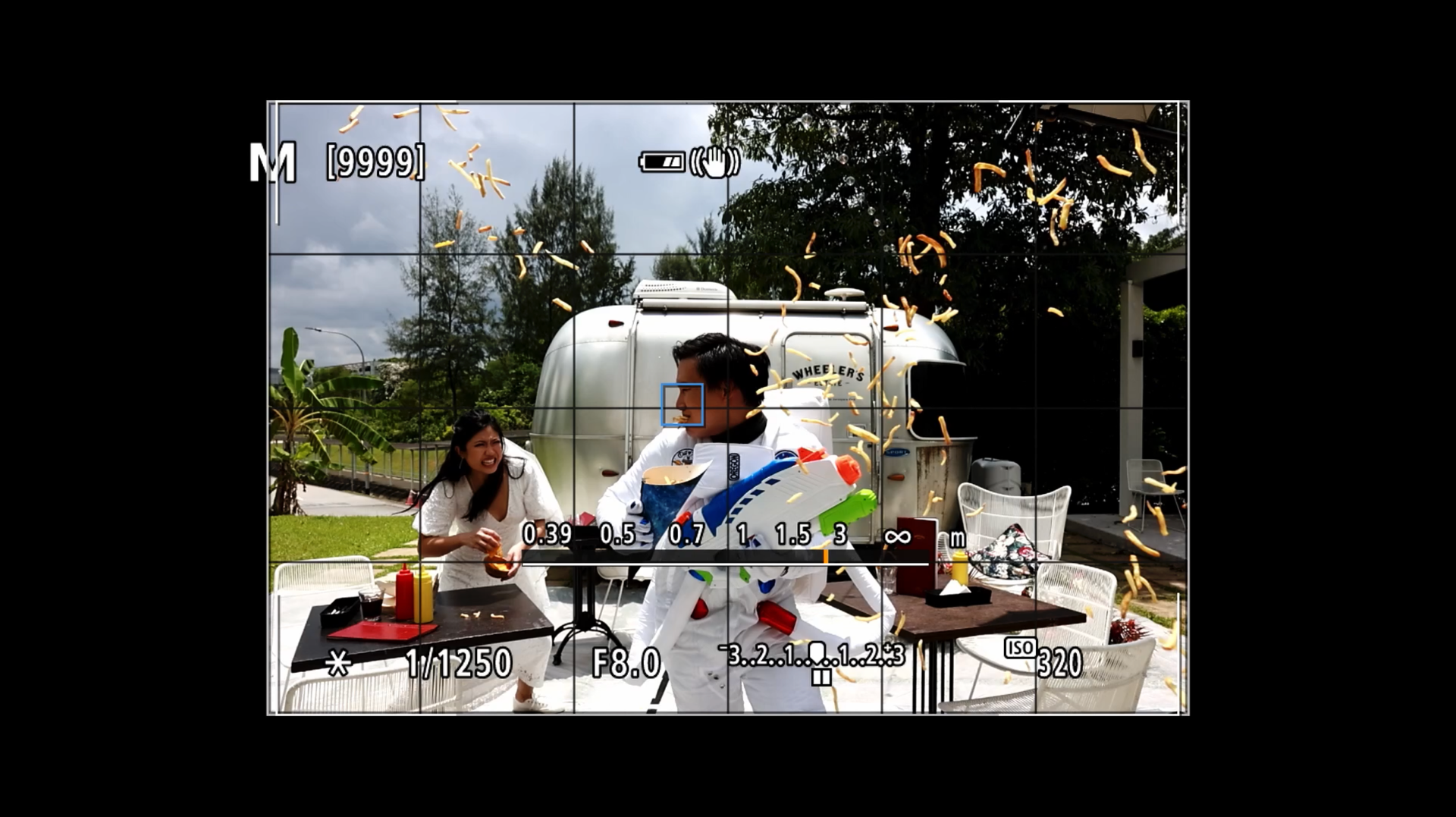 The camera locks on the eye and tracks it. Photo by Raymond Phang.
Never Miss a Moment with 20FPS
After all his nightly ventures, Lenz has found that the Canon EOS R6 performs remarkably well in low-light shooting conditions. With a 20 megapixel full-frame sensor, image quality is fantastic, with high levels of details in RAW files.
High Photography Success Rate with In-body Image Stabilisation
Raymond's brand of creative and imaginative imagery often has him photographing split-second moments as the concepts involve throwing food or other small articles around. With the electronic shutter and 20 frames per second burst shooting, together with the continuous Eye Detection AF, the chances of capturing these shots are much higher.
High-speed action photography. Photo by Raymond Phang.
See it All in its Truest with Colour Science
A Canon user since the early days, Raymond remarks that colour has always been a strong point of Canon cameras. "Colours always come out naturally brilliant without being too oversaturated. The sensor is faithfully accurate to the actual colour, and skin tones are rendered beautifully."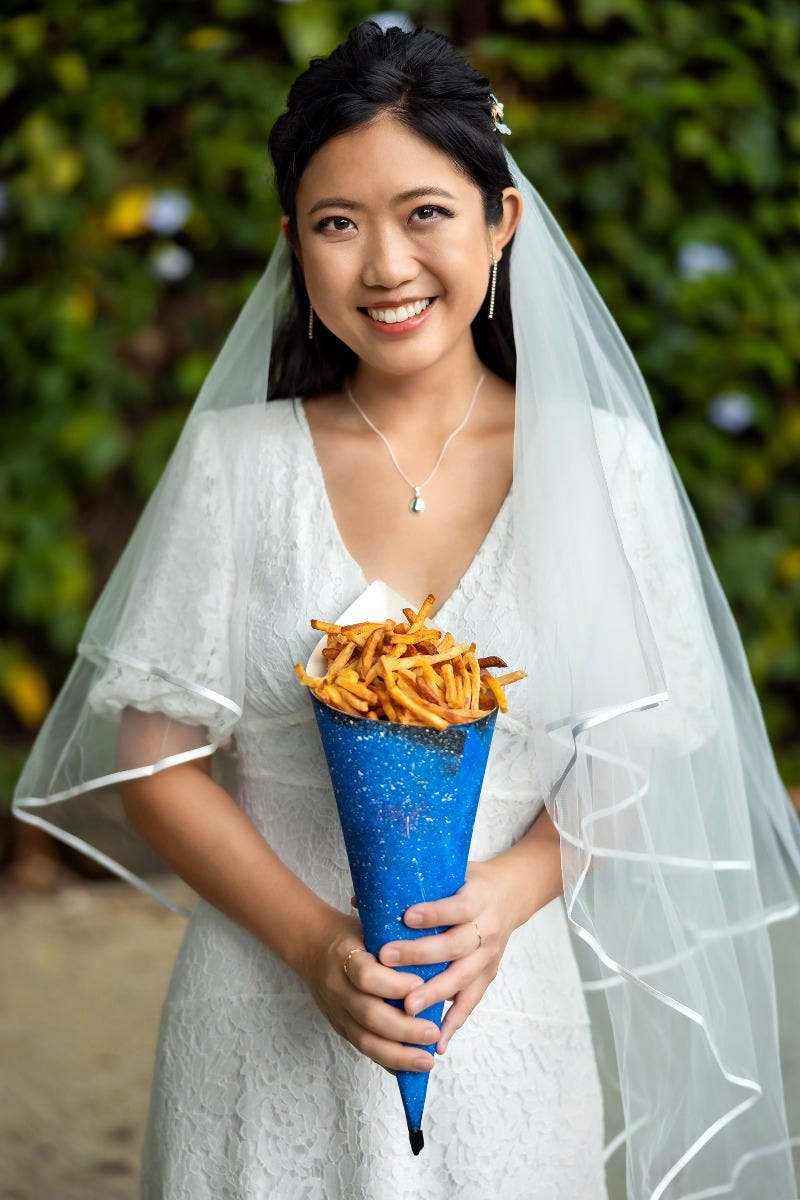 Skin tone is natural and pleasing to the eye. -Photo by Raymond Phang.
Wrapping Up: After the Shoot
To Raymond, part of his job as a photographer is to give the client an unforgettable experience. A wedding isn't just the ceremony or the signing of papers; the whole process becomes a treasured memory for the couple. Marriage is an important life milestone, and a happy client is a satisfied client. He does his best to make the process enjoyable, and it gives him personal joy to have been a part of it.
This is what Raymond wants his audience to take away from his photography:
"Life is short. Make memories."
Watch Raymond in action: