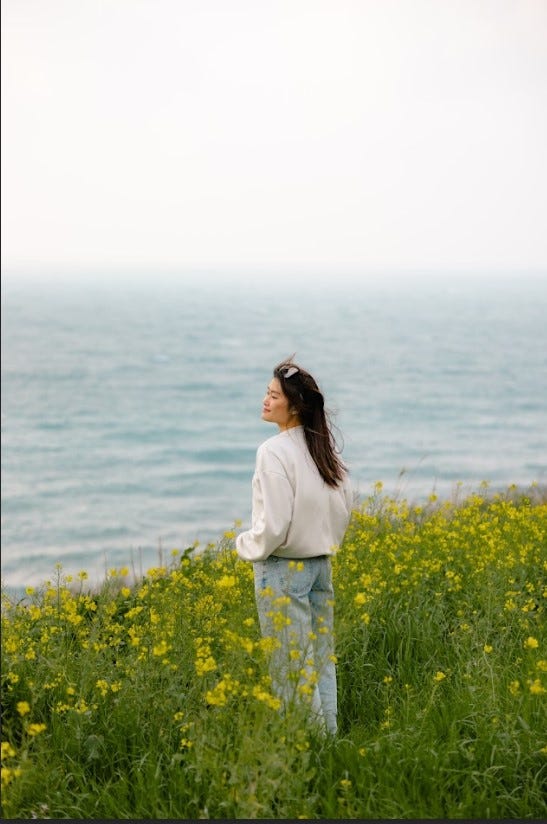 JT Wong (@jtwonggg.photography)
Canon EOS R5 | RF28-70mm f/2L USM
You might have heard of Canon cameras being passed down from parents but rarely do we see them being embedded in one's love life. That seems to be the case for full-time photographer JT Wong, whose Canon journey started with an old DSLR from her then-boyfriend and continues with the EOS R5 and RF28-70mm f/2L as an engagement gift from her now-husband. However, while JT Wong's Canon journey seems as dreamy as her photos, speaking with the full-time photographer reveals more than just romance.
Can you tell us a little bit more about yourself?
I'm JT, a full-time photographer based in Singapore. I specialise in outdoor natural light photography for portraits and couples!
Up till 2020, I was still offering photoshoots part-time while working a full-time job in social media marketing. After months of feeling unfulfilled and burnt out, I finally left my job in January 2021 to become a full-time photographer.
Ahead of quitting my job, I learned and unlearned many things in order to finally get the courage to create the life I wanted. I realised that I'd been holding myself back because of my insecurities and fears for most of my life.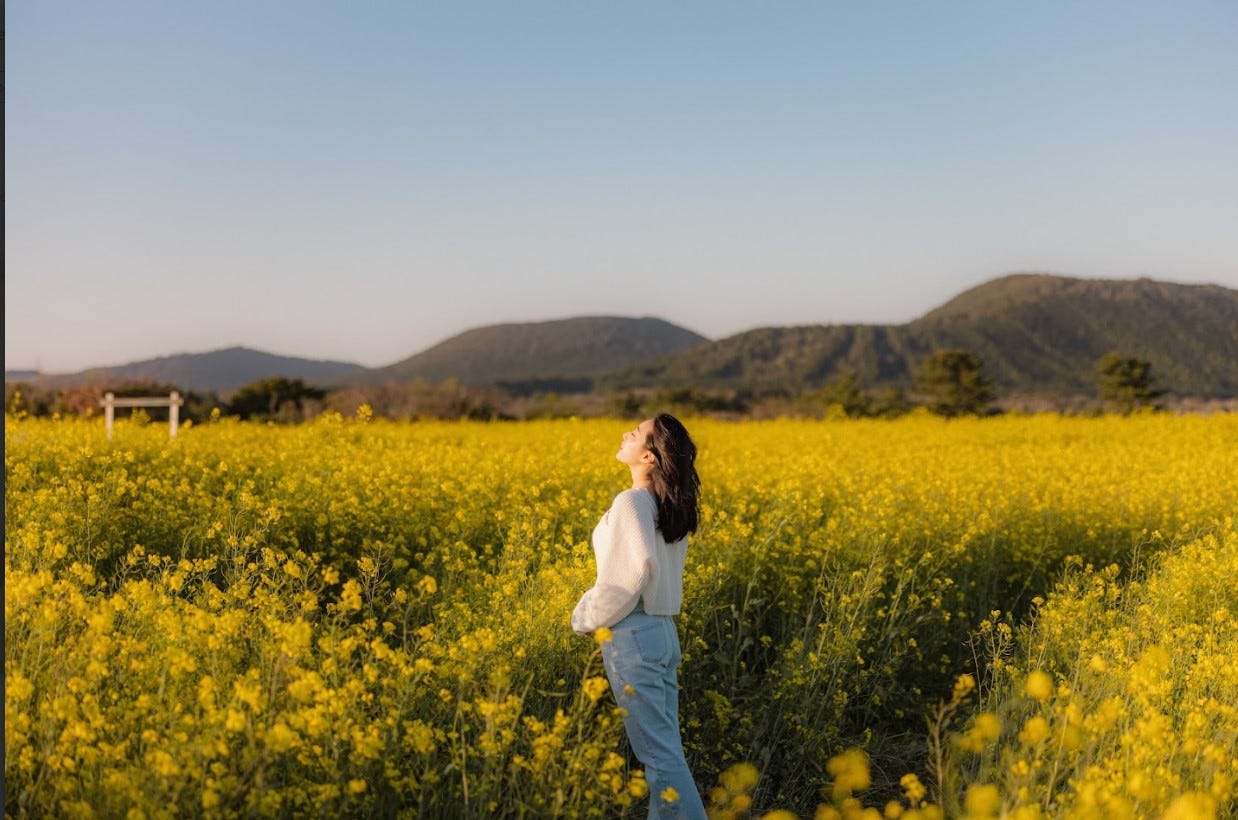 Canon EOS R5 | RF28-70mm f/2L USM
A moment of serenity for JT Wong in Jeju
What are some of the ups and downs you've encountered in this profession?
Some highlights definitely include being approached by TikTok to do a live stream for International Women's Day back in 2021, and building a community of people who appreciate and support my progress on Instagram and TikTok.
Honestly, being able to wake up every day knowing I'm living the life my younger self dreamed of is a constant UP!
However, encounters with demanding clients remind me that being a photographer is still part of the service industry and I still have a lot to learn in terms of managing different stakeholders. I also find it difficult to 'switch off' as a freelancer, which is a problem especially when I'm travelling since I'm the only person running my photography business.
As a portrait photographer, how do you help your clients feel confident in front of the lens?
Canon EOS R5 | RF28-70mm f/2L USM
Models posing boldly for the camera, directed and captured by JT Wong
With clients that have no experience with photoshoots, I have a video call ahead of our shoot to know them better and understand what they want out of this. This early conversation helps to break the ice so that when we eventually meet, they already feel more acquainted with me.
During shoots, I use a lot of words of affirmation. I will tell them when a pose works out and I'll always show my subjects the photos on my camera in between shots so they can grow more confident as the shoot progresses.
It's very important for them to feel comfortable so they don't feel self-conscious and they can trust me as a professional to pose freely.
We heard that your husband has a little part to play in your journey with Canon, could you tell us a little more about that?

Canon EOS R5 | RF28-70mm f/2L USM
A couple in a loving embrace, captured by JT Wong
Actually, my Canon journey is heavily influenced by my now-husband!
My husband had a family DSLR camera that his dad bought which I then borrowed for one of my trips. I then gradually moved on the 5D Mark III which was a camera his dad also bought! This was the camera I used for my freelance work.
It was only in 2021 that I made the upgrade to the EOS R5 and the RF28-70mm f/2L USM, both of which were engagement gifts from my husband!                                                                                                                                                          
To conclude, any words of wisdom?
Create a portfolio for jobs that you want to attract.
I wanted to do more portrait photography work, so I messaged influencers on Instagram to model for me for free and I started posting those photos on my feed. I eventually started attracting clients who wanted the same styles or portrait shoots.
Lastly, go out there and shoot as much as you can!
Don't think that you'll only approach people to model for you when you get "good enough" or "get better". There's always potential to do better and we're always learning. You'll learn so much through experience and even be able to see progress in just a month. There's no better way to grow than through practice.
About JT Wong
Besides being a full-time photographer specialising in natural light and portrait photography, JT Wong is also our judge for the second edition of our Canon Creates TikTok Contest - Travel & Fun. Learn more about JT Wong's camera and lens for yourself!
Website: https://jtwonggg.com/
Instagram: @jtwonggg.photography